Dental Hygiene Assistants Career: How To Be One, Career View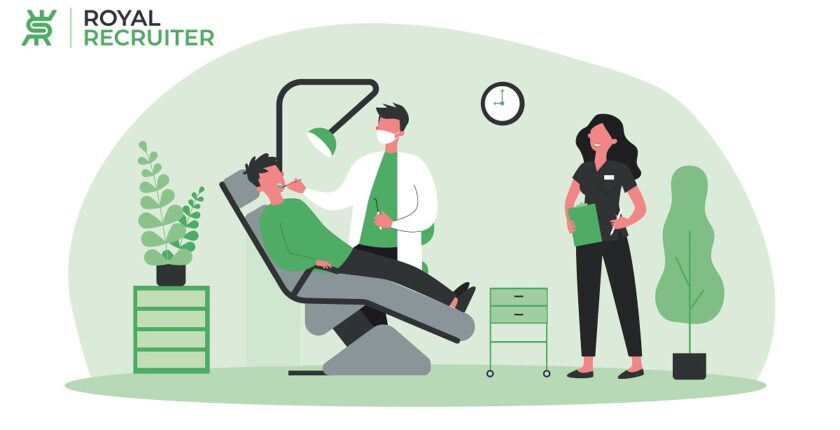 Dental Hygiene Assistant Career path is promising. Because the demand for dental hygiene assistants is constantly rising as the dental industry growing briskly.
Working as a dental hygiene assistant is a good career path; as it's one of the easiest and most rewarding careers in the dental industry, you'll get part-time working opportunities, a good salary, and a glittering future. 
If you've already dead-set your mind on landing a job as a dental hygiene assistant or are still in a dilemma, just go through this article; here, we've picked up things that one should know to understand this career path better. 
Let's get started!
Who Are The Dental Hygiene Assistants? 
In short, those who work as a helping hand of a dentist or hygienist are known as dental hygiene assistants. They reduce the workload of a dentist by helping them with a variety of tasks. 
The role of a dental hygiene assistant in a dentist's office is indispensable, and you won't find a single dental work setting where the dentist doesn't have an assistant.
What Are The Responsibilities Of A Dental Hygiene Assistant?
Dental hygiene assistants are responsible for almost everything in a dentist or hygienist's office. Dental hygiene assistants spend most of their working hours running around the office to assist the hygienists or dentists and maintain the patients. 
Find out what do the dental hygiene assistants do;
Taking and scheduling appointments
During office time dental hygiene assistants take appointments by phone call or email and maintain the queue of patients visiting the office. 
Help to understand the instruction given by the dentist or hygienist
Following the post-treatment instructions is a must for dental patients, and a dental hygiene assistant will help the patients to understand the guideline given by the dentists/hygienists
Preparing the patients for tests
Dental patients are sometimes required to undergo tests such as X-rays, teeth screening, Temporomandibular joint (TMJ), and many others, and dental assistants help the patients get ready for those tests. 
Helping dentist/hygienist performing tasks
Dentists and hygienists use different types of tools and medical equipment to provide service to their patients. Maintaining them alone is a huge burden; dental hygiene assistants help them manage the equipment efficiently and flexibly. 
It is also mandatory in the dental industry to keep track of patients' visits and their treatment. As a dental assistant, it will be among your major responsibilities to use a computer or another device to keep a patient's medical record.
Organizing medical equipment
Another vital responsibility of dental hygiene assistants is to organize the medical equipment once the dentists or hygienists are done using them. You'll also have to disinfect/clean them to make sure all the equipment is in the best condition for further usage.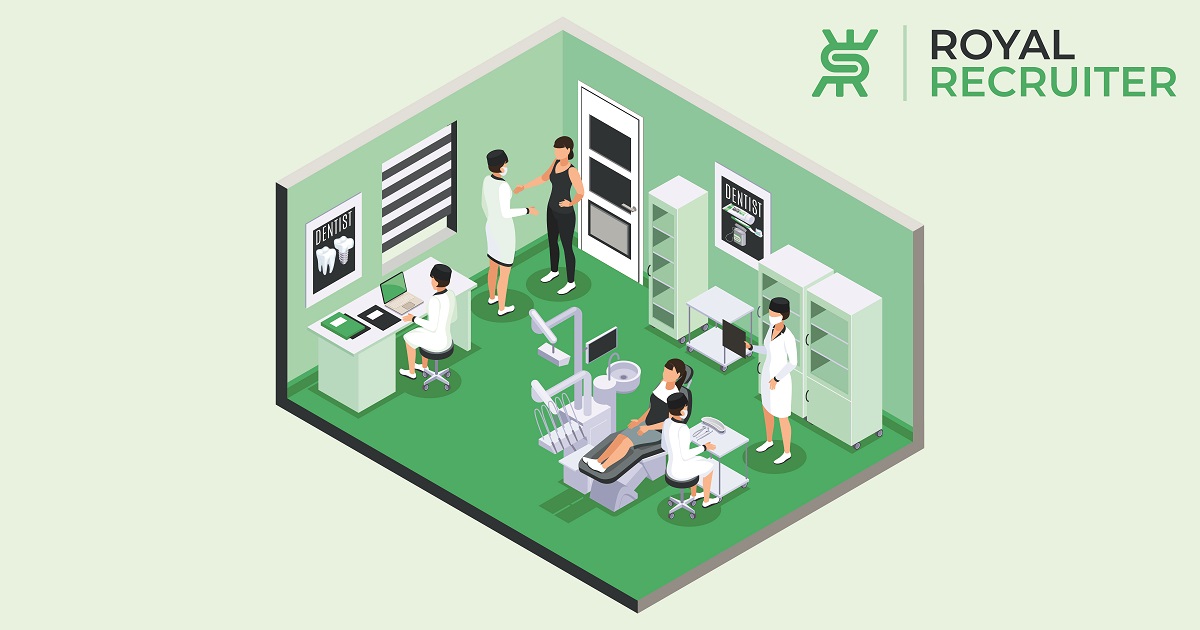 How To Become A Dental Hygiene Assistant?
To become a dental hygiene assistant, you'll require educational qualification, skill, license, and certification; worried about how difficult it will be to get all of these? Trust me, it won't even take half a year to obtain all of the prerequisites to become a dental hygiene assistant. 
Check out the detailed information about all the qualifications you'll need. 
In order to begin your career as a dental hygiene assistant, you should at least complete a high school diploma/GED or equivalent. This is the lowest education requisite in the dental industry, though some also prefer candidates with post-secondary education. 
A few certifications are regarded as assets in the dental industry. It helps to cope with the work setting and provide better health service; it'll be best if you can get a certification in X-ray, Infection Prevention and Control, and Radiology. 
In the United States, the most confusing thing for dental hygiene assistants is should you get a license or not because it varies from state to state. Whether you need a license or not, it's always better to have a license that is recognized all over the country; one of them is Registered Dental Assistant (RDA). 
To get the real-time working experience, you can also enroll in any vocational school or trade program to get dental assistant training; on average, training programs cost between $2000 to $8000 and take six months to one year to complete. 
Career Growth Of A Dental Hygiene Assistant
Currently, the dental industry is one of the fastest-growing industries in the USA, and this industry is now worth more than $150 billion, also will increase by 7.8% by 2029. 
Moreover, the American Bureau of Labor Statistics estimated the job prospects of dental assistants will increase by 11% between 2020-2030; this expansion will contribute to nearly 40,000 new jobs; in other words, the demand is on the rise.  
The figures above show how prosperous the career of a dental hygiene assistant is.
What Skills Do The Dental Hygiene Assistants Need?
To work as a dental hygiene assistant, having a set of skills is required, and these skills are not beneficial only for your employer; you'll also reap several advantages if you have the skills. 
Multitasking is a common and mandatory skill of every dental assistant. This skill helps individuals to do their duty effectively.
Dental hygiene assistants spend almost an entire working hour on their feet and moving from one place to another; this requires them to be physically fit and active. 
As you'll have to regularly take appointments and converse with dentists/hygienists and patients, it's necessary to be good at communication. 
You already know that you'll have to use different types of electrical devices and equipment for medical documentation and service, for this technical skill is essential. 
Most dental hygiene assistants work with a team, or sometimes only with the dentists or hygienists, and to work collaboratively; you've to be team-oriented.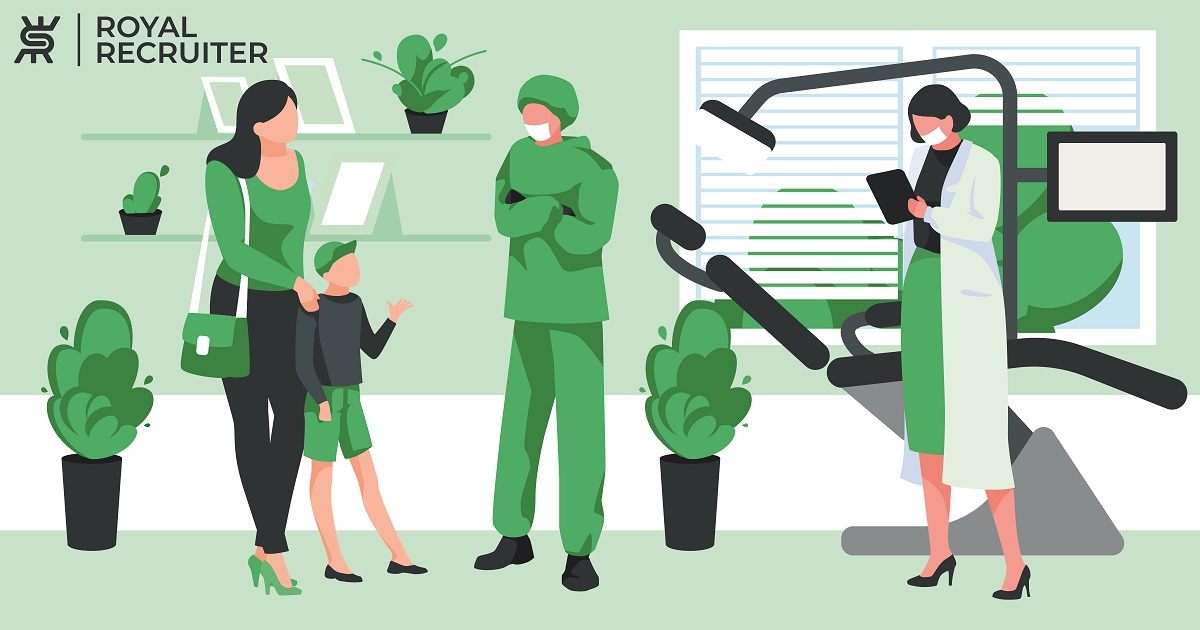 Is It Difficult To Work As A Dental Hygiene Assistant?
Not at all! The responsibilities of a dental hygiene assistant are easy to perform, and you can have a great work-life balance too! A survey conducted by the dental assisting nation board (DANB) found that 82% of dental assistants are satisfied with their work! 
If it was difficult for them to provide service or work as a dental assistant, their work satisfaction would have been less than that!  
Top Dental Hygiene Assistants jobs near you