What does a material handler do? Is this career path worth it?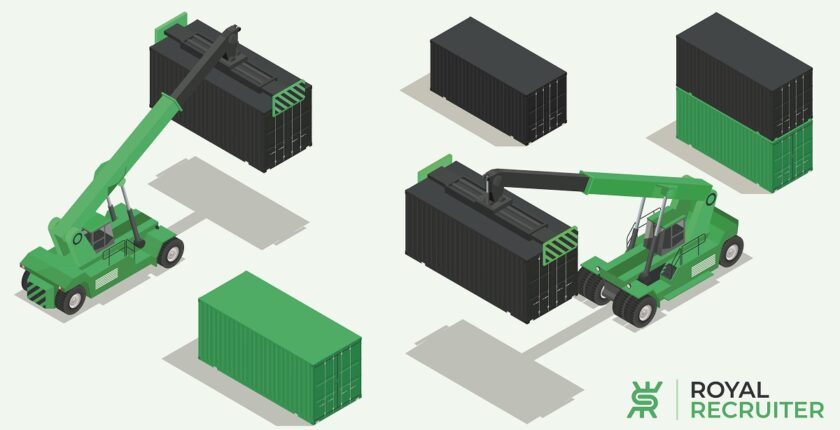 A material handler has a variety of responsibilities in the workplace. From receiving items to delivering them, they have a presence in the whole process.
Material handlers are one of the most indispensable parts of warehouses and production facilities. These individuals make the whole product management system easier for them and their co-workers. 
Also, becoming a material handler is relatively easy compared to any other profession, and working opportunities are also increasing day by day. As a material handler, you will have the chance to make an annual salary of nearly $54,000.  
If you're considering becoming a material handler, read this article. We, the Royal Recruiter, created this article so you can find every information about this career path before landing a job.  
Who Is A Material Handler And What Does A Material Handler Do
The person who is responsible for managing or handling products throughout the workplace is known as a material handler. The word "Material Handler" sounds easy and normal, but the daily work routine of a material handler is quite challenging as they have to cover extensive work responsibilities daily.
Let's find out what does a material handler has to do every day:
Loading and Unloading Shipments
Material handlers are responsible for loading products onto trucks for shipments and unloading them for storing in inventory for making them ready for distribution. To load and unload Material handler uses various types of equipment
Storing products on racks or shelves
Once goods are unloaded from trucks, material handlers store the products on racks or shelves according to their category. 
Sorting items is one of the most vital duties of every material handler. Because if products are not sorted appropriately, the whole procedure from storing to distributing will get messy. And product sorting also reduces the chance of products being misplaced. 
A material handler manages their inventory better than the seniors; they ensure that the products in the inventories are well documented and that there is sufficient stock of goods. 
Picking Products Based On Order Or Shipment
Based on customers' orders, material handlers pick products from the racks and take them to the pack or wrap station to get them ready. 
Collecting Products From Pack Station for shipment
In the pack station, they pack the products according to their category for a safe shipment; and a material handler will collect the packaged products for shipment  
Documenting Every Incoming And Outgoing Product
Another important responsibility of material handlers is to take accurate records of goods coming in and out of the facility. And by documenting, a material handler can ensure that they have received goods according to the purchase slip and goods are leaving the warehouse or distribution center according to buying order. 
Where Does A Material Handler Work?
Nowadays, material handlers are now wanted in almost every industry because these people help enterprises to reduce work time, provide trouble-free inventory management, and smooth distribution.  
There are many workplaces for a material handler; we've given the name of a few sectors and industries where you can work.
Warehouses recruit a large percentage of material handlers throughout the country, such as companies like Amazon, BestBuy, DHL, Volvo, and many more. Visit our job search page to find out the name of other companies. 
Material handlers also work in production facilities or manufacturing plants; their role in these industries is similar to warehouses; the difference is they work with the manufacturer workers on the manufacturing ground by providing them with supply materials. 
Shipping Yard is another industry that has created thousands of material handlers jobs, and still, it is one of the best employers for material handlers. Your work responsibilities in shipping yards will be to move cargo from ships to the yard's storage or warehouse.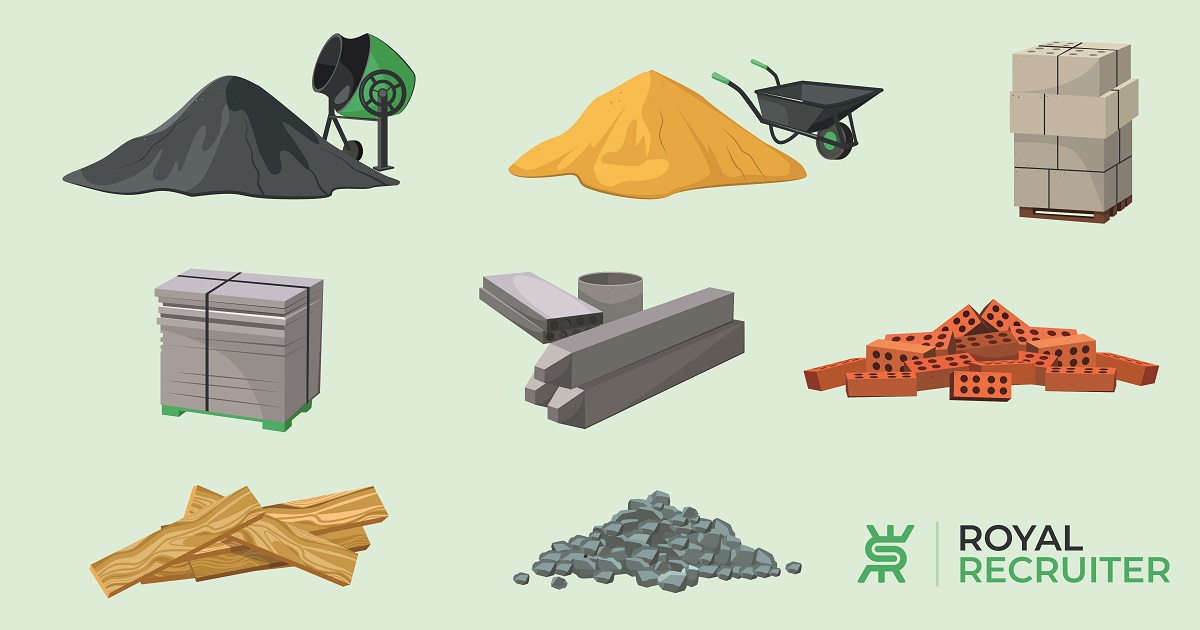 Is It Challenging To Work As A Material Handler?
Yes, the role makes the job challenging for people willing to start a career on this path; however, being a material handler isn't hard. If you're passionate about making money and establishing a promising career path, you can overcome the challenges easily. 
The two major factors that make the job of a material handler complex are:
You already know what the responsibilities of a material handler are. They need to perform almost 4-6 tasks on a regular basis while being on the job. As a result, most new employees find it tiresome to do several tasks in a day. 
Material handlers' jobs also require to have lots of physical strength. Because not only you'll be working with material handling equipment. Sometimes you'll have to stand for hours while sorting and checking documents or invoices.
Additionally, you will have to lift and carry weighty products to place them on vehicles or racks.
These two are the most common issues that material handlers encounter, but if you put in the necessary effort, you should be able to adjust to your new job in no more than two weeks.
Benefits Of Working As A Material Handler
Since there'll be many duties over your head and you will have to do hard labor, this profession offers some perks to consider this as your career path. What are those benefits? 
Material handlers need to work 24 hours a day, and this is why almost all companies offer first, second and third work shifts, so according to your choice, you can select the shift that suits you the best. 
You don't need to have extensive knowledge or skill in handling equipment such as cranes, forklifts, and others to work as a material handler; you'll get more training while being on the job to master it. 
With time, the number of job openings is increasing for material handlers, though there's competition for getting a job. But the industry has already become so vast that you can easily get hired. 
Being Able To Work Anywhere
You can consider this a self-benefit; a material handler's fast-paced work environment prepares them to act fast, allowing them to get along with any work setting in any industry.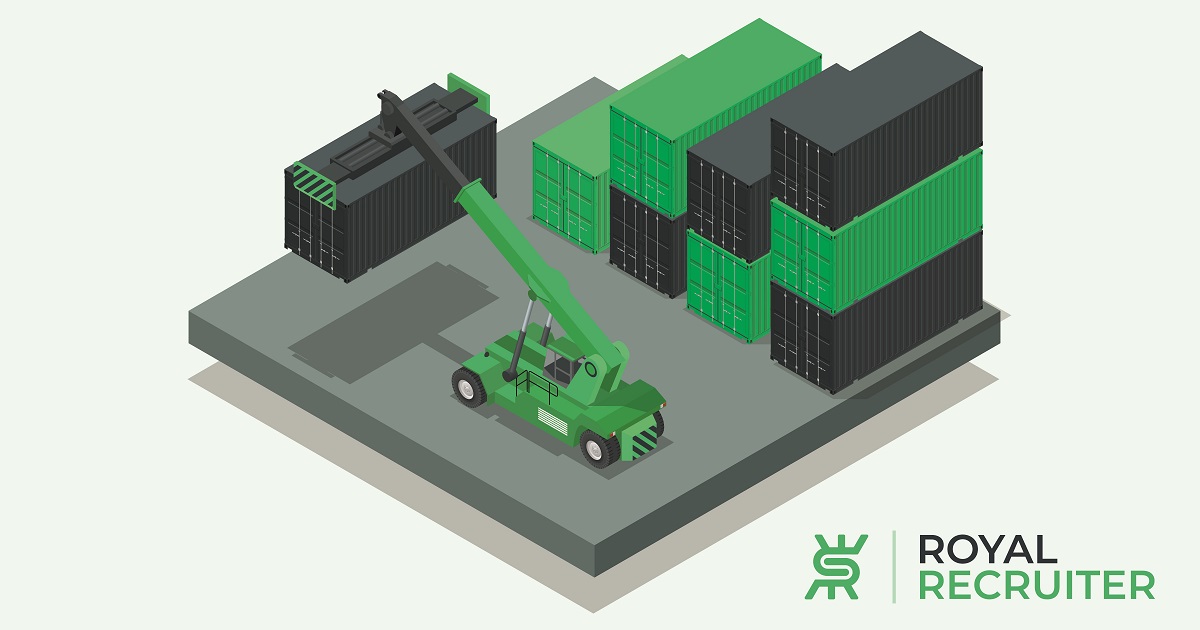 How To Be A Material Handler
If we were to make a list of the easiest jobs to get with lower qualifications, we would have included the material handler's career. This career path is a mix of education and certification; you're ready to land a job. If you have these,
Education: The material handler job doesn't seek applicants with higher education qualifications. A high school diploma or equivalent is enough to be eligible for this position, but higher education is mandatory to move into upper positions. 
Certification: A material handler needs to operate various types of equipment in their workplace; to ensure a better and safer workplace, you have to be an OSHA (Occupational Safety and Health Act) certified before applying for jobs. 
The OSHA offers several certification programs; most employers prefer candidates with only OSHA's Safety & Health Fundamentals Certificate. But it can vary depending on your employer. Read the job description carefully to know which OSHA certification your potential employer is looking for. 
Material handlers need to use different types of equipment to complete their daily task efficiently. Though companies like Amazon and a few others provide on-the-job training, knowing how to use them correctly would be an advantage while applying for jobs. 
Frequently Asked Questions
Is Material Handling A Difficult Job?
Material handling job is physically demanding, and if you are a fresher, you may find the tasks a bit difficult, but once you adjust and enjoy doing the chores, you won't feel the difficulty.
 Can Material Handlers Promote To Senior Roles?
Yes! Material handlers can get themselves to higher roles when they're well experienced. A material handler can become a senior or lead material handler or even a supervisor.
What Are The Shifts Available For Material Handlers?
It depends on the company. Material handlers have various shifts: morning, evening, and night (third) shifts.
Top Material Handler jobs near you