How To Make The Most Out of Upwork- The Leading Freelancing Platform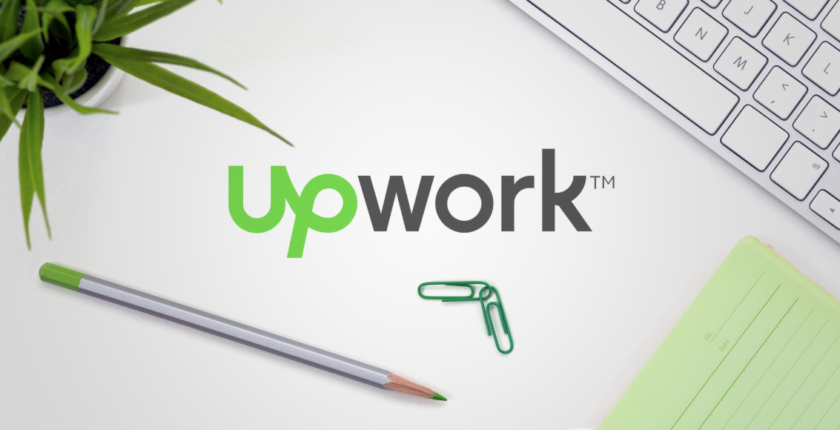 Which is the world's biggest freelancing marketplace at this moment? 
Yes, you are right – It's Upwork. Upwork ranks on top with over 12 million registered freelancers and 5million registered clients. In the middle of 2015,  two big freelancing marketplaces –  oDesk and Elance merged together and formed Upwork. Upwork, since then have only kept growing and growing. Despite the huge number of freelancers on its platform, Upwork has never compromised with their professionalism. Their platform has been phenomenal in their improvement and has taken the right policies for the benefit of the clients. 
Upwork has a platform dedicated to all sorts of clients and freelancers. Depending on your preference, you can hire for both short-term and long-term projects with hourly/fixed pay. With over 20different categories, Upwork covers almost all sectors of the modern industry. The sectors range from web, mobile and software development to design and creative writing; sales and marketing; translation & transcription; admin support; customer service; recruiting, cloud management, cybersecurity, Data science and analytics, Engineering and architecture and so on. 
In this article, We will cover the process of hiring on Upwork and the Pros and Cons of Upwork. 

How to Hire on Upwork
We will discuss the process of hiring on Upwork in 3 simple steps. Here is the step by step guideline for you: 

Step 1: Sign Up
Sign Up on the platform as a client. (If you haven't already)

Step 2: Post Your Job
Post your required job on the platform. Here is some expert advice that you should follow while posting the job: 
a) Write a Job Description which is "Well-Defined" and "Well-Outlined". Make sure the work expectations are crystal clear for the freelancers. 
b) Choose the Right Category and Subcategory for the job. When you choose the correct category, the platform algorithm works to reach the right freelancers for you.  

c) Make sure to specify all the skills required for the job and the experience level you are looking for. Your desired experience level can help you to set the budget for the work.

Step 3: Choose Your System of Payment.

Choose the system of payment that you are going to opt-in. Depending on the project and your preference, you can choose to pay on an hourly basis or at a fixed price. Hourly Projects are usually chosen for a long time and tracking based projects. Fixed Priced Projects are chosen when there is a final product that the freelancer can deliver at the end of the contract. Given the nature of works these days, hourly projects are more common. Upwork also provides an opportunity for you to set milestones in Fixed Price jobs. That is, you can break the projects into different milestones(read portions) and release payments for milestones as well.

Step 4: Set Your Budget
The next step is to set your budget for the job. When you are new, you can be confused to estimate the right pay matching your budget and expectations for the job. No worries, you will get better as time goes on. The general rule in the freelancing market is, "The more the experience and talent you need, the more the budget required" Do some research on the average pays on your work and set your budget accordingly.

Step 5: Finding The Right Freelancers
After you have posted the job, it's time to find the right freelancers for it. Go through the list of suggested freelancers by Upwork and invite those whom you think can be perfect candidates for your job. You can also use the search tool to find freelancers by filtering your search according to your preferences(skills, location, price, etc). When you make your job post public, potential freelancers will submit their proposals for the job. By this, you will find a list of freelancers interested in your job. 
Step 6: Evaluating Freelancer Profiles and Reviewing Proposals
When evaluating a freelancer's profile, go through their portfolios and previously completed projects. Select the ones who have has done direct experience in the work you are looking for. 
While reviewing job proposals, find what skills the freelancer wants to highlight in their job application and see if they have provided any attachments showing their experience relating to your work. The expert advice is doing a primary review of the freelancers and making a shortlist of freelancers according to your determined criteria. 
Step 7: Interviewing Candidates for the Job
Once you have shortlisted the candidates, the next step is to interview them for selection. You can interview them using the Upwork Video Call System or Phone. The interview is the phase where you can examine the communication skill of your freelancer and know if this is the right person you are going to work with. You can ask them questions to know about their expertise in the work. You can also discuss detailed points regarding the project and know if they are comfortable with it. Most Clients find their right freelancer in this phase. If you are still confused between 2/3 freelancers, you can set up a small test job for them in this project(or in a related job) and see who performs better. Then, you can make an informed decision after knowing about their working style. 
Step 8: Giving The Job To The Selected Candidate.
When you have selected a candidate, negotiate with him and confirm the contract of the work. Decide on the pay, system of payment, and terms of the job. Make sure you are clear regarding the working procedure, cancellation policies, work standards and confidentiality requirements.

After you have signed up a contract, start working with the freelancer. Always try to maintain professionalism with him. Make sure to track his work regularly and communicate with him for the best output. 
Pros of Upwork
Efficient Algorithm and Categorization Makes Finding Freelancer Easy. 
Upwork has an excellent algorithm that helps you to reach the most potential candidates for your job. The categorization of work into different sectors makes it easy for both clients and freelancers to find their respective persons. If you select the right category and subcategory while posting the job, the job will be shown to the qualified people in that sector of work. Also, freelancers searching for such jobs will find your job posting in the list of jobs available.

Offering Suitable Methods of Payment & Payment Protection. 
Upwork offers different suitable methods of payment. As a global platform, Upwork makes sure that everyone finds their preferred method of sending and receiving payment. You can easily link your bank accounts and you can send the payment to your freelancer within seconds. You can also use online money transfer systems such as Paypal or Pioneer. Again, Upwork also offers payment protection for both clients and freelancers. You will decide to release payment after reviewing the work diary and being satisfied with the work. Again, Freelancers also have protection under Upwork which incentivizes them to work with full effort as they don't have to worry over payment security. 
Filtered Search System & Real Client Reviews. 
You can narrow down your search of freelancers by using locations, prices, and skill filters according to your preferences. Upwork is the only freelancing platform that provides a filter for US-based contractors and they genuinely verify it. You can find real client reviews of the previous projects completed by a freelancer in his/her profile. Freelancer's rating, review, and previous project portfolios make it easy for clients to choose the right freelancer for their project. 
Excellent Tracking & Communication System. 
Last, but not the least – Upwork provides an excellent tracking system for clients to track their freelancers. The In-built tracking system and it's easy to use interface makes Upwork a real deal. Upwork has an excellent communication system on their platform. Using Upwork's messaging system, you can send and receive files, collaborate, give instructions, and even give feedback on a current job in live time. Their platform also offers both phone call and video call options for communications. Upwork is available on cross-platforms(both IOS & Android) and thus giving you the opportunity to drop instructions and review work on the go.  
Cons Of Upwork
Hefty Commission Fees 
The drawback of Upwork that almost everyone will agree, is their hefty commission fees. Upwork charges a high commission fee from freelancers from every project earnings. They call it service fees, which range from 5 to 20% based on your earnings. For small projects, the commission is always around 20%. More often than not, qualify freelancers opt-out of this platform due to such high fees. It also encourages clients and freelancers to work outside Upwork which leads to payment and protection risk for both ends.
Tough To Distinguish Quality Freelancer among a large pool.
As said before, Upwork is the largest freelancing platform. Having a large number of freelancers offers the opportunity for skilled individuals in different sectors. Every good thing comes at a cost and finding the right freelancer among this huge crowd is often difficult. As Upwork has a huge range of freelancers, both skilled and unskilled freelancers exist on the platform. A job posting results in hundreds of job applications. It becomes another hassle and consumes a lot of time to go through each application and reviewing each freelancer profile. Although Upwork has introduced the Connects feature(a small fee to apply for every job) it hasn't helped much. The burden of reviewing a freelancer's profile for selection still remains for the client. 
Low Availability of Professional And Highly Qualified Freelancers.



An ideal freelancing platform should offer the best opportunities to both clients and freelancers. They should maintain a balance while prioritizing clients over freelancers. Unfortunately, some policies of Upwork are disadvantageous to a freelancer. Such, the commission fee(known as the service fee) is only deducted from the freelancer. An application fee has also been imposed on the freelancers. Although they do it for the betterment of the client, often professional and high quality freelancers choose to leave their platform. So, the number of freelancers for high-end tasks are very low on Upwork. In addition, a gig-based system(service selling system) is sometimes more suitable for skilled professionals than a job-based system where they have to apply.






All platform comes with its own pros and cons. Regardless of some disadvantages, Upwork is still the largest freelancing marketplace in the world right now. We, at Royal Recruiter, will help you to find the best candidates on any platform. From posting the job to screening, review, and hiring the candidate, Royal Recruiter does all the actions perfectly that leave you with the perfect candidate for the job. Sign Up on our platform to get your work done at the best price!