8 Best MarketPlaces To Hire A Freelancer | Expert Review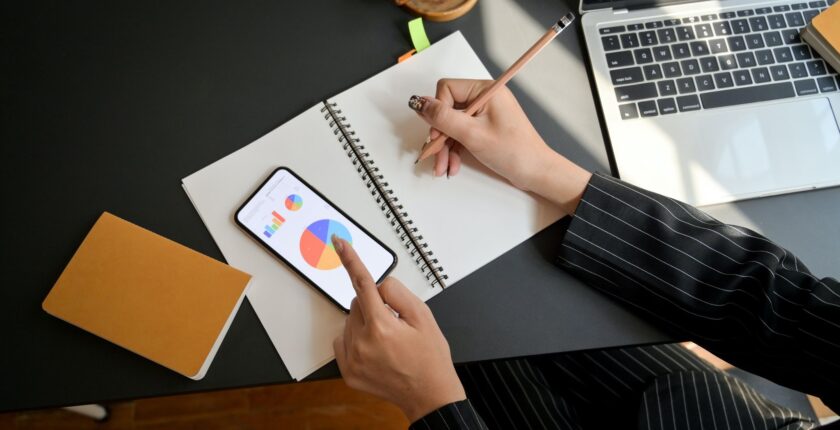 Coming in 2020, hiring freelancers to outsource different tasks is the new normal for every business. From small and medium companies to big corporates, all have found freelancers to be a proven benefit to their business. While reducing overhead costs, you can tap into some of the world's best talents out there – All thanks to freelancing. Freelancing is said to be a productivity booster for companies in the 21st century. 
Within a reasonable budget, you can function across a range of business operations by outsourcing your task to freelancers. Freelancers are skill-focused and are generally experts in their particular field. Having flexibility, freelancers always work willingly and in their preferred time- which ensures that they offer their best in every job. In the US alone, 1 in every 3person prefers to work as a freelancer. In the post-COVID world, while companies want to reduce costs as much as possible and are having layoffs, it's beyond doubt that the demand for freelancers will continue to grow at an exponential rate.

Which Marketplace is the best to hire a freelancer? What makes a platform better than the other?
Here is our expert review of the top freelancing platforms out there.

1. Upwork 
Merging Odesk and Elance, Upwork is the largest freelancing marketplace in the industry. Upwork is suited for both long term and short term projects. Online Chat, Video Calling system, and built-in tracking software make Upwork the goto place for all companies. Upwork is known for its professionalism. It has introduced a paid bidding system to ensure clients have to deal with the best candidates possible in the interview. When you want to open a freelancer profile in Upwork, you have to outline your specialty in the sector you want to work on. If the platform doesn't have exceeding freelancers already in that sector, they will approve your profile. 
The only disadvantage of Upwork is its high commission fee. The high commission fee forces both the client and freelancers to make a deal outside Upwork. The commission is about 10-20% for the freelancer depending upon the total payment with that specific client. 
2. Fiverr 
In recent times, Fiverr has become a popular marketplace suited for all types of short and defined tasks. While Upwork is based on work postings, Fiverr is based on gigs created by freelancers. Gigs are packages of work that a freelancer that expertises in. He/she usually sells that service(called Gig) for a given rate. You can hire that service from the freelancer and get your desired work done.

Although you can easily find freelancers for simple and short projects, it's quite difficult to find your desired freelancer on Fiverr for complex and long-term projects. Usually, expert and top freelancers are rare on Fiverr. 

3. Freelancer 

When you search for a freelancing platform on the web, the first website that you will come across is Freelancer.com. Launched in 2003, it is said to be the world's largest outsourcing destination. Acquiring two big marketplaces(vWorker and Scriptlance) recently, it has expanded more than ever before. Freelancer offers an easy to sign-up process for both client and employer. Having more than 15million freelancers signup on their platform, you will find a line of bids within minutes after you have posted a job. Its features include invoicing and accounting. You can also host a contest for your company's logo design/other designs where different professional graphic designers will submit their designs and you will only pay to the winner of the contest.  
Although posting a job on freelancer is easy, it's quite difficult to find the right candidate for the post among hundreds of applicants. As there is no bar of entry for freelancers in this platform, sometimes unskilled people also apply for jobs. Again, the commission fee(usually, 10%) is also high for freelancers as well. 
4. Guru
Starting in 2001, Guru is a great freelancing platform for high-end clients. As the word Guru suggests "A Recognized Leader", the platform hosts some of the veteran freelancers of the industry, It has more than 1.5 million "gurus" on their platform who are specialist in their technical, creative or business fields. You can manage the whole project through Guru Workroom where you can make agreements, set milestones, share documents and communicate with the freelancer. Guru also has its own SafePay system where they will release the payment when you have approved the work. 
Although Guru is a suitable platform for both clients and freelancers, it comes with a high price tag. Freelancers in Guru usually have a higher rate. It's not for you if you are looking for good service at a low price. It also doesn't allow conventional job postings.
5. Toptal: 
If there is a premium freelancer marketplace on earth, it is said to be Toptal. It features only the top 3% of the world's best software developers. Their screening process is top-notch, only the best of the best make through to the platform. Their quality standards say a lot about their price. Their price is much higher than all other marketplaces. So, make sure you are ready to make a lot of expenses if you want to hire the top 3% of the world's freelancers. 
The only drawback of Toptal is that it is mainly focused on software and web development. And, only the top companies can afford this platform because of the higher rates.
6. PeoplePerHour
If you are looking for writing, marketing, business development, or designing services,
PeoplePerHour is a popular platform for these services. It has a system quite similar to the other freelancing platforms. It's a UK-based company where you will find on-site gigs as well. As a client/company, you can post jobs or you can search freelancer profiles and hire them directly. You can go for both hourly or fixed pay rates. As a freelancer, you are provided with tools for invoicing, proposal reviewing, and in-app messaging to get the project done comfortably, 
In PeoplePerHour, freelancers of every discipline cannot be found. Again, it also has a high commission fee for freelancers. Quality freelancers for long term projects are rare on this platform.
7. Hubstaff
New to the sphere; but it has become widely popular within a very short amount of time. When both clients and freelancers were tired of the high commission fees, Hubstaff came as a relief to everyone. Who wants to lose a percentage of payment to middlemen? Whatever the percentage, everyone wants a full share of their payment. And, there came Hubstaff, an 100% free platform for both clients and freelancers. You can customize your contract and how you want to pay, You can choose your own modes of communication. You have full flexibility, nothing short, and nothing less. On Hubstaff, you can post your own jobs and hire freelancers on an hourly basis. Hubstaff have their own time tracking software with a lot of features. 
Though it is a great freelancing platform, you still need to screen and make sure you hire the right candidate. Usually, industry experts are not available on this network. 
8. Crossover 
Crossover is a great platform if you are looking to hire someone remotely for a full-time or long-term contract. They believe, the world's best talents never look for short-term or part-time contracts. So, they don't allow for short -term job postings. Like Toptal, they also have a rigorous screening and evaluation process to make sure they have the best talents on their platform. According to them, they host the top 1% of the world's best programmers and developers. 
You can only hire for the long term on cross-over. You must be ready to afford a higher rate if you want to hire on this platform. Again, this platform is mainly software and web-based. 
Knowing about all the platforms is not enough. You need to choose a platform, post the job, screen the candidates, negotiate and hire them. Seems like a daunting task, right? Here's where Royal Recruiter will make it easy. We will do the whole process of finding the right sourcing of candidates, screening and evaluating them, and choosing the right candidate for you. Leave the headache of the hiring process to us and you will get your work done with the perfect freelancer.  
Every freelancing platform comes with its own advantages and drawback. No platform is perfect, it's just that one is better suited for one client/freelancer. The more expectations are achieved, the better the platform. With that being said, Royal Recruiter will try to provide the best experience for both clients and freelancers. Are you ready to start working with us? 
If you are looking for a step by step guide in hiring a freelancer, click the link below: