A PERFECT GUIDE TO HIRING REMOTE FREELANCERS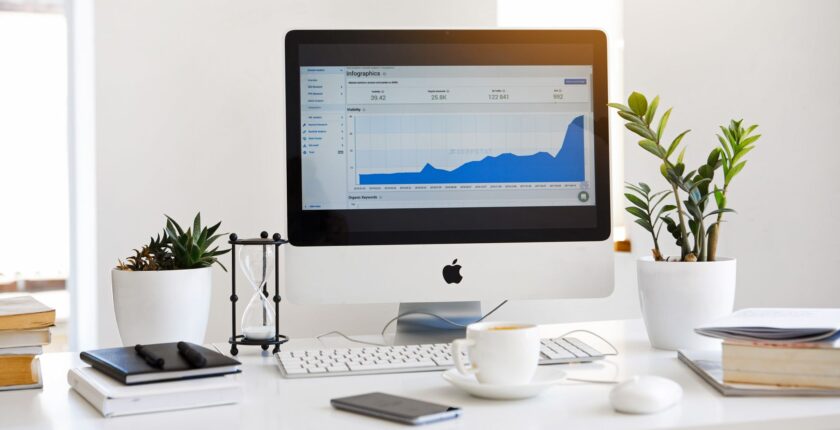 If you are looking to hire a remote worker for your company, or looking for a detailed system of hiring the best freelancer, you are at the right place. Whether you like it or not, it's predicted that 70% of work for the US companies will be freelanced or done remotely. In the post-COVID world, the effect of digitalization will be more than ever before. The growth of freelancers over the years have proven how both the employers and employees benefit from freelancing. 
Reduced costing, specialized talents, and project-based contracts have largely benefitted the companies. Freelancers, on the other hand, are quite happy to have full control over their life. Balancing work and life has never been easier. Flexibility is the center of productivity for all freelancing and remote works. In addition to freelancing, remote working is on an upper curve since the COVID has arrived. Saving office space and removing the burden of relocation(read Physical Distance), hiring remotely is the new normal for all companies. Companies now prefer to hire remotely for both full-time and part-time positions.

Although freelancing and remote working has been a revolution of this age, finding the right freelancer is often very difficult. From in-person experience and tested methods, we bring to you a perfect procedure that you can use to hire the exact freelancer you want to. 
Here are 6 steps for hiring the perfect freelancer for you:
1. Defining your expectations and estimating your budget.
Before you start looking for freelancers, the first step for you is to define exactly what work needs to be done. When you are fully clear about the service that you expect from your freelancer, you can match the best person with the qualification and experience for it. For any work in general, an employee/worker performs better when he/she is provided with well-defined instructions for the work. It's more true for freelancing/remote jobs where the person working is not seeing your face or doesn't have any idea on what exactly you want to achieve through that work. So, knowing your expectations is of the utmost importance in hiring the right freelancer. After you know the work you are hiring for, you need to have an estimated budget for that work. If you are unsure about the work rate, spend some time researching about the average rate for the work you are looking for. You might be thinking that I am freelancing the work to get it done at a lower rate. Sure, but you need to pay an optimum rate for quality work. You cannot get a native English writer's article for 5$, right? So, know your expectations and prepare an optimum budget to get quality work done. 
2. Writing A Job Description
The first step of defining expectations will automatically lead you to the 2nd step: Writing a job description. Once you know your expectations, you can easily outline those in your job description. 
An Ideal Job Description should contain the following:
Duties and Tasks of the Job/Project

Required Skills and Experience.

Required Availability

Payment Rate & System. [Hourly/Fixed] 

Company Description & Project. 

Length of Project. [Long term/One time] 
Make sure to make the job description as enticing as possible. It's the freelancer's first impression of your company. Utilize the opportunity to attract quality freelancers for the job. 
3. Finding The Best Sourcing for Freelancers
Should I hire through freelancing platforms? Or, Should I post on professional platforms like Linkedin? Or, Should I post on major job boards like Indeed or Glassdoor?
Yes, the most confusing part of hiring a freelancer is finding the right source of talent. More often than not, most companies fail to take the right approach and end up hiring the wrong candidate. So, they think, freelancing/remote working doesn't suit them. That's where Royal Recruiter comes in. One Approach or One Platform doesn't always have the exact candidate you are looking for. A candidate is not available on all platforms, right?  So, Royal Recruiter uses a combination of approaches to find the right candidate for you. With more than 15years of experience in this sector, we have created our tested methods that work to cater to every specific need that you expect from a freelancer. Rather than depending on one source, we use all the effective sources out there to create a shortlist of qualified candidates. We also have our premium database of candidates in different sectors. 
4. Screening and Choosing the Right Candidate
Although finding the right source is confusing, the most painful and tough task in hiring a freelancer is screening through all the qualified candidates. An ideal screening of the candidates should take about 2 or 3steps. The screening process takes up a lot of time for a company. But, without proper screening, you can never find the right candidate. That's where Royal Recruiter makes the work easy. You will give us the required credentials and quality that you are looking for in the candidate. Depending on your needs, we will provide you with the shortlist of candidates. Firstly, we will screen through all the candidates' profiles and choose the ones with the right qualifications and experience. Then, we will contact the candidate and conduct a primary interview to examine their proficiency in that sector. Then, we will provide with the shortlist of candidates and set them up for an interview in your preferred time. If you want, We can also choose the right candidate for you. 
5. Negotiating and Signing Contract
Once you have chosen the right candidate, the next step is to discuss with him/her and sign up for a contract. An ideal contract should make everything clear between you and the candidate. The first thing is to negotiate and confirm a rate. Then, discuss the payment system and methods of payment. Once negotiations are complete, create a legally binding document of the statement of the work and contract. Contracts are important for the protection of both parties. Contracts describe the scope and timeframe of the project. In addition, it defines cancellation policies, ownership, usage rights, work standards and confidentiality requirements. The contract serves as a way to make sure the freelancer is completely sure before agreeing for a job. On Royal Recruiter, we can negotiate on behalf of you, We make sure that you hire the qualified candidate at the most affordable rate. You can also leave the hassle of paperwork to us. 
6. Start Working!
Once the contract is done, start working with your freelancer. Freelancers are great if you can guide them perfectly. Make sure to provide them with detailed and specific instructions. Freelancers can be a great addition to your workforce. They provide you with quality service and help you focus on more important aspects. Leaving the stressful work by delegating the task to them, you and your company can reach excellent heights!  
WHY ROYAL RECRUITER OFFERS AN UNIQUE MARKETPLACE? 
Are you tired of not finding the right remote expert? Have you ever wanted to host freelancers in office environments?  Royal Recruiter will bring that exact opportunity for you. 
HIRING THE BEST REMOTE EXPERTS
You are probably looking for real talent in the tech sector, but you are not finding that exact profile in the marketplaces. Do you know why? Because not everyone has an account on freelancing platforms. Not every expert sells their gig on these marketplaces. But, Royal Recruiter uses a unique approach to find the right person for you. Although these people don't have accounts on freelancing platforms, they have accounts on professional sites such as Linkedin or job-seeking sites such as Indeed. Royal Recruiter will use a variety of proven methods to reach the perfect candidate for your job that you can hire remotely. 
Hostings Freelancer under Office Environments. 
You have found some amazing freelancers in Indonesia, Philippines or India. You wanted someone to look after them in an office environment. Royal Recruiter will do that work on your behalf. We will host freelancers in office environments and they will be working for you directly. You can get quality work done with our in-house freelancers without breaking the bank. We will make sure to send you the right freelancer to get your work done. You can interview the freelancer, set up the contracts and pay directly to him. In all of our works, we will follow a "Client's First" policy. That is, your preference will get the topmost priority in every action. We will make sure that your freelancer sends you the quality work within the proper time. 
Doing The Screening Task For You. 
The main difference between other platforms and us is that we do the screening task for you. We will shortlist/select candidates based on the given credentials you ask for. We will do rigorous screening and even conduct tests if you want to. No matter what we have to do, we will make sure that the right candidate reaches you. Leave the hurdle and tension of selecting the right candidate to us. You will find the perfect person to get your work done. 
Finding The Best Talent at The Most Affordable Price
Talent and Skill are our top priority in hiring any freelancers. Based on your requirements and budget, we will find you the best freelancer available in the market. We have access to freelancers from the Philippines, Indonesia, Ukraine, India, Pakistan, and Bangladesh. The background and nationality don't matter to us as long as we find the right freelancer with the required skill, experience and portfolio. 
Outsourcing tasks to freelancers is a guaranteed benefit for any company. But, from finding the right source of candidates to screening, negotiating and making contracts is a long process. Many companies find the process hectic and time-consuming. Again, many companies fail to find an accurate freelancer for a specific job. That's where Royal Recruiter comes in. Royal Recruiter works for companies to make sure they can hire the best freelancer on market. 
"Leave the headache of hiring the freelancer to us, You will get the required freelancer at the best price"- That's our commitment. 
We will make sure to fulfill all your requirements in finding the best freelancer. Are you ready to work with us?