How Much Do Nurses Make In Utah? Will You need a license?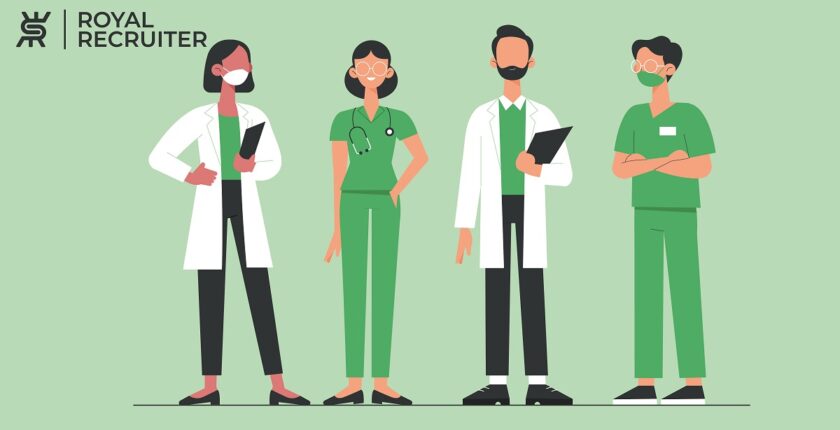 Interested in becoming a nurse in Utah? Planning to move to Utah as a nurse? Learn how much do nurses make in Utah. And know you need a license to work or not
Utah, you might have heard this state's name while pursuing your nursing education or serving as a nurse. Among registered nurses, Utah is one of the best places to live. 
Because as a registered nurse in Utah, you can make nearly $82,000 a year! And as for employment benefits, you get everything that other states offer. Or more, if you work with some employer(s). 
Whether you're a registered nurse or just graduated from your nursing program and considering moving to Utah, you should know how much nurses make in Utah and whether you'll need a state license to work as a nurse in Utah. 
Why Is Utah A Good Place For Nurses?
It doesn't matter if you're an experienced nurse with decades of experience or a fresh graduate. What matters the most is the state you're working in because job location significantly impacts your career from every angle.
And Utah, it's a safe haven for nurses to secure a good career. Why? If you reside in an area or state where the demand for your job position and the future job outlook is lower than average, it'll be difficult for you to promote yourself and make a good salary. 
According to various sources, the demand for registered nurses in Utah is increasing sharply, especially after the COVID-19 pandemic. And the department of workforce service of Utah reported that the occupation outlook of nurses in Utah would grow faster than average (at a rate of nearly 20%). This means more employment opportunities for nurses, which is one of the major reasons many nurses are trying to land a job in Utah. 
How Much Do Nurses Make In Utah?
The median salary of nurses in Utah is between $30 to $38 per hour, which sums up between $63,000 to $75,000 per year. Senior and experienced Utah nurses usually earn from $78,000 to $86,000 annually.
Additionally, if you're a newly graduated nurse, you'll earn less than what's mentioned above. The average salary of newly joined nurses is between $25 to $29 an hour, equivalent to $49,000 to $60,000 yearly.
When it comes to salary, nurses in Utah are listed as the highest-earning nurse in the United States. The average salary of Utah nurses is higher than many states.
Want to earn this much? Apply for nursing jobs today in Utah with Royal recruiter; we'll help you pick the best employer in Utah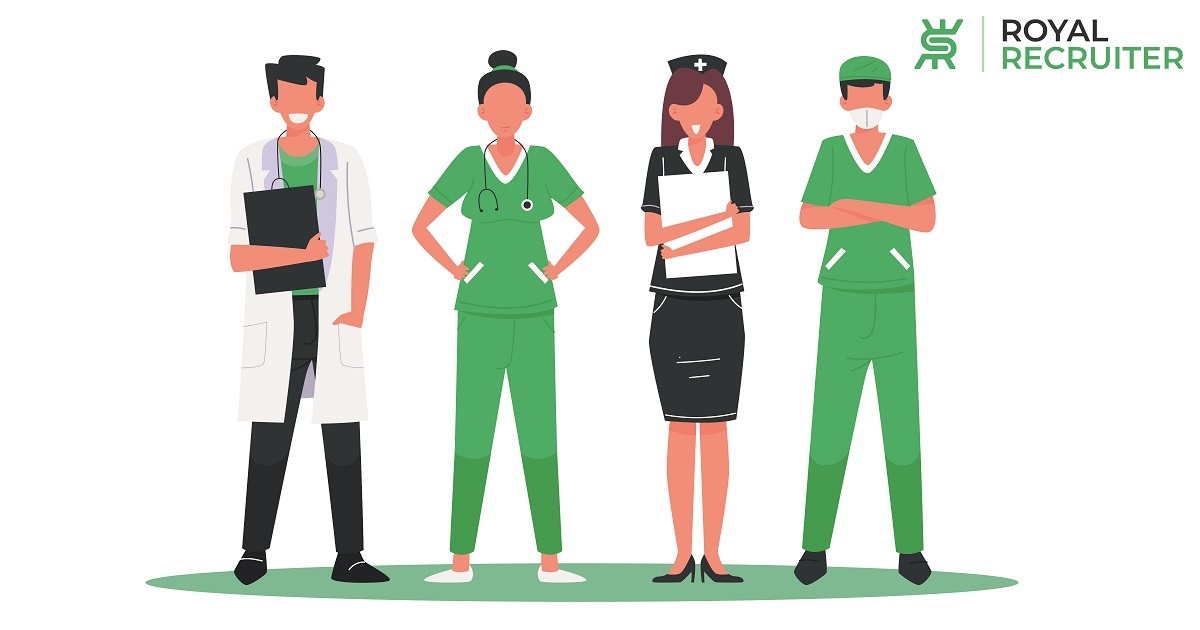 Requirements To Start Working As A Nurse In Utah
To work as a nurse in Utah, you'll require a few qualifications, including education, certification and license. We've elucidated all the required criteria below.
Education:

In order to work as a nurse in Utah, you'll need to have a Bachelor's or Master's in nursing degree; there's no restriction on the duration of the nursing program. Both two-year's associate and fourth year degree holders can apply.
Those who've completed the trade school nursing program are also eligible to work as a nurse in Utah.
Certification:

After evaluating many job descriptions and employee data, we made a list of certificates most employers in Utah seek. If you have any of these certificates, your job prospects will increase. Certifications such as:
Basic Life Support (BLS)
IV Therapy Certification
Certified Dermatology Nurse 
Certification On Rehabilitation 
License:

To begin your nursing career in Utah, the first step you've to pass

the national council licensure examination (NCLEX).

Don't worry if you fail NCLEX on the first attempt; you'll be able to attend NCLEX once every 45 days.

But, keep in mind that you must pass this examination to move further and get the state nursing license from The Division of Occupational and Professional Licensing shortly known as (DOPL).
What Are The Common Employee Benefits Of Nurses In Utah?
Generally, employee benefits of all professions vary from state to state, and Utah nurses are no exception. There are some common employee benefits you'll get no matter for which employer(s) you work in Utah.
Employee benefits you can expect to get in Utah are:
If you want to continue your study or pursue higher education, you can get tuition reimbursement from your employer. Note that the tuition reimbursement policy varies from employer to employer. Each company has its reimbursement policy.
Most employers in Utah provide retirement plans like 401k or 401k matching. 
There are plenty of insurance benefits available for nurses in Utah. Almost every type of insurance is offered there. Insurance such as life, health, vision, AD&D, and dental are the most usual insurance you'll get.
Moving to a new location for work is always stressful, but the moving process for nurses who want to work in Utah is easy. Because once you get hired by employers from Utah, and if you reside in another state, they'll provide relocation assistance.
Almost every employer in Utah will give you the chance to advance your career with them. 
What Is The Benefit Of Working As A Nurse In Utah?
Working in Utah can be a life-changing experience for you. As Utah is one of the highest paying states for nurses, the working environment is also different from other states.
Utah's nursing industry will help you generate skills and experience that will help you get into even better states like California and Texas, which are known to have good reputations for nursing jobs. Also, the experience you gain in Utah will strengthen your resume.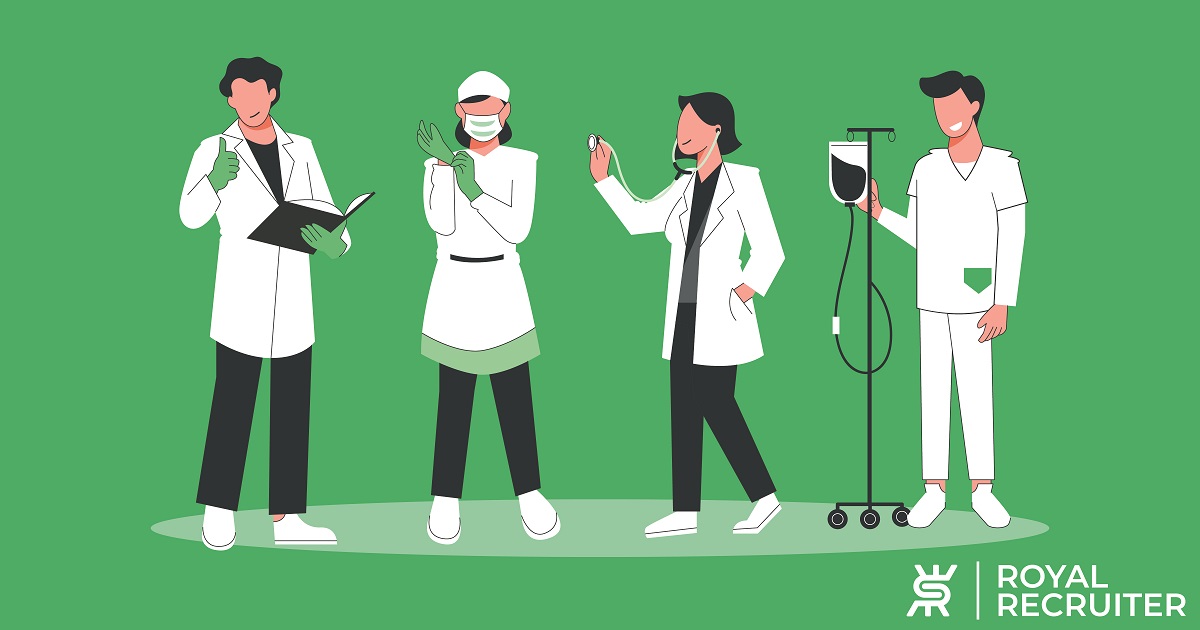 What's The Drawback For Nurses In Utah?
Utah is undoubtedly the best state for nurses in terms of salary, career outlook and benefits. In spite of having this, there's a drawback that most nurses complain about, which is the living expense. 
Utah also has the fame for being one of the most expensive states in the USA. But as you'll earn more, you'll have to spend a bit more on that! So, if you compare your earnings with living expenses, then you'll realize that Utah isn't that expensive.