How Much Do Amazon Truck Drivers Make? Should You Go For it?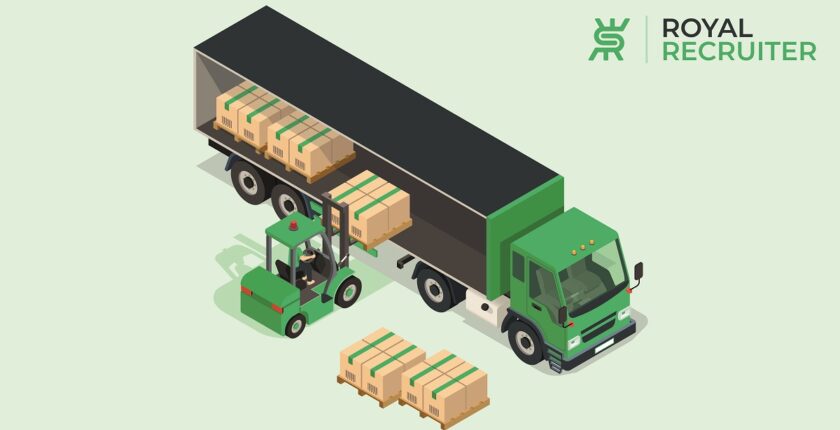 Amazon is constantly hiring truck drivers to maintain its supply chain and deliveries. How Much Do Amazon Truck Drivers Make? They can make up to $41 an hour.
Amazon has made its position as the largest retailer in the world, having thousands of fulfillment centers. And to deliver products and goods from business centers or manufacturers to warehouses, amazon needs a massive number of truck drivers. And to entice truck drivers, amazon is also paying well. So, How Much Do Amazon Truck Drivers Make?
As an amazon truck driver, you can earn as much as nearly $80,000 a year with all types of employee benefits. 
Let's explore the career of an amazon truck driver in detail,
What Does An Amazon Truck Driver Do?
Amazon needs to ship products from warehouses to warehouses located all over the United States in order to deliver the goods or products to the consumers. This is what you'll be doing as an Amazon driver: transporting products from one state to another or from one warehouse to another.
Besides transportation of goods, Amazon truck drivers also need to perform some other tasks related to their job. What are those? Let's find out:
Help Loading And Unloading The Truck
While loading and unloading goods on your truck, you must work together with the loader or heavy equipment operator, such as a forklift operator, to ensure that products are loaded and unloaded safely and according to order. 
An amazon truck driver may have to carry nearly thousands of products per load, and because of this, they need to keep records of every single product they load and unload. 
Report Any Missing Or Broken Products 
Though amazon follows a strict safety and inventory system, accidents can happen despite having advanced technology and safety regulations. And if any of your carrying goods get broken or missing, you need to inform the designated department. So they can find a solution. 
Requirements To Become An Amazon Truck Driver
Being an amazon truck driver has become easier than before because now you can join amazon as a truck driver with fewer requirements compared to the past. Let's have a look at the prerequisite to becoming an amazon truck driver. 
Commercial driver's license (CDL)
To drive amazon's trailer or semi-trailer trucks, you must have a Class A commercial driving license. Without class, you won't be eligible to ride these category vehicles. But if you have a class b CDL, you can drive a box truck or van. 
When it comes to hiring truck drivers, amazon is too strict about driving license history; So make sure you don't have any traffic violations like speeding, tailgating, or driving under the influence.
Basic Maintenance Of Vehicle
While you drive the truck, you may face problems with the vehicle, sometimes in the middle of nowhere where you won't find any servicing or repair center. That's why knowing basic troubleshooting is mandatory.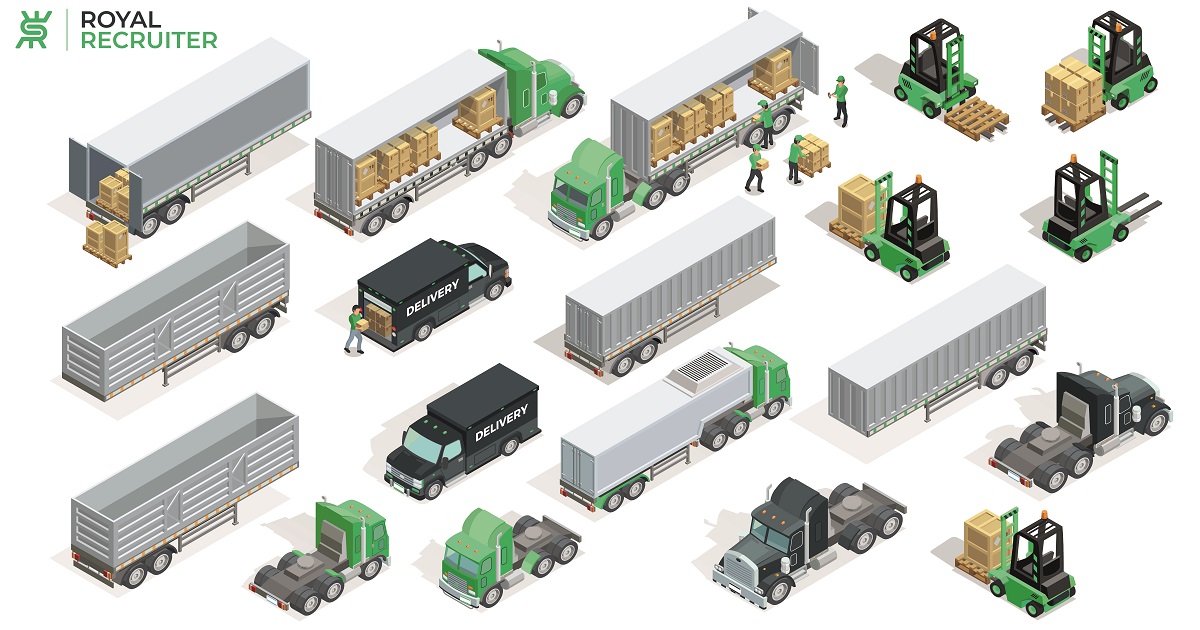 How To Start Working As An Amazon Truck Driver?
You've two options to work for Amazon as a truck driver, which allows you to join based on your preference. 
Delivery Service Partners (DSP)
There are many delivery service partners of amazon that haul the freights for amazon. You can work for them without owning any truck as they'll provide everything you need, including truck and truck maintenance. 
There can't be anything better than being an amazon truck driver if you own a truck. Because as an owner-operator truck driver, you'll get working flexibility, high income, and more benefits.
Amazon requires all owner-operators to have at least 2 years of proven work experience and 23 years old. 
How much Do Amazon Truck Drivers Make?
Nowadays, every industry is competing to offer a well-structured salary to attract more truck drivers and fill the available positions. And we must say amazon is ahead in the competition. 
As you've two working opportunities, your earnings will vary depending on which path you choose. To get a clear idea, we've explained the earnings of amazon truck drivers below:
Delivery Service Partners (DSP)
If you decide to work for Amazon delivery service partners, you can earn an average annual salary of $48,000 to $75,000. 
Owner-operators' salary is always high no matter where they work. In Amazon, owner-operators easily make a weekly salary between $3000 to $5500, depending on how many loads they haul. 
Skills To Become An Amazon Truck Driver
Working for amazon means working in one of the world's fast-paced industries! And not everyone can work in such a fast-moving industry. If you want to join this industry, you should retain some skills.
These skills will help you adjust to your work-life quickly and comfortably. 
Let's face it, working for Amazon as a truck driver was never so easy because of the workload and schedule. Amazon truck drivers are sometimes required to work more than 40 hours and drive for more than thousands of miles a week. 
As you already know, truck drivers need to assist while loading, unloading, maintaining the truck, and driving for long hours. These require you to have a tower of strength because these are not for someone weak. 
Amazon has a zero-tolerance policy for time management, and it's also well-known for delivering customers their products within the delivery time frame. To work with amazon, you must have to be punctual.
Roads are dangerous, and anything could happen at any time. And being distracted for a second could lead to dreadful situations, so being alert and focused every time is a mandatory skill.
Employee Benefits of Amazon Truck Driver
Those who work as owner-operators may earn more every month, but they don't get the employee benefits while working for Amazon. You'll get employee benefits if only you work for Amazon Delivery Service Partners.
Below are the benefits you can expect from Amazon Delivery Service Partners: 
Paid Time Off (PTO)
Salary Increase For Long Time Drivers
Moving Up To Higher Positions
skills development
Healthcare, Medical, and Vision Insurance
Disability Insurance
Retirement Plans
Double Pay For Working During The Weekend
Parental Leave
Paid Sick Leave
Your Future As an Amazon Truck Driver
Amazon Truck driving will create various future career options for you. For instance, if you work in Amazon Delivery Service Partners, you'll get the chance to get promoted to higher positions by showing off your skills and expertise. 
And those who are owner-operators can become a business partners of amazon! Amazon offers many benefits for those who want to start a freight business with amazon, and anyone can join the Amazon freight partner program, regardless of company type. 
Is Amazon Truck Driver And Delivery Driver The Same?
No, they aren't the same. Amazon delivery drivers deliver packages to the doorstep of customers. Whereas truck drivers collect and drops packages from one fulfillment center to another.
And another notable difference between truck and delivery drivers is that truck drivers usually transport packages to distribution centers that are located far away. In contrast, delivery drivers only cover specific cities/residential areas.
What Factors Affect Amazon Truck Driver's Salary? 
We now know that amazon truck drivers' annual income is good. However, there are a few factors that have an impact on the average salary of amazon truck drivers.  
Factors that affect amazon truck drivers' salaries are:  
Regardless of having its trucking fleet, amazon also has a service called Delivery Service Partners (DSP), where trucking companies work for amazon. If you work for DSP's salary can be more or less.  
How many years of working experience you've will also affect your salary. Typically, truck drivers with more than three years of working experience make more.  
Payment system (pay per mile/ cents per mile) 
Employers have different payment rules and structures, which also cause changes in salary. 
Frequently Asked Questions
Do Solo Truck Drivers Make More Than Team Drivers?
Yes, solo truckers sometimes make more than team drivers, as companies don't have to spend more for hauls.
Do Amazon Offer CDL Training?
Yes, amazon does offer training. And freshers who are interested in having a trucking career. Amazon has a program called "Amazon Career Choice," where they provide CDL training.
Top Amazon Truck Drivers jobs near you