Direct care professionals: Responsibilities, qualifications, and career path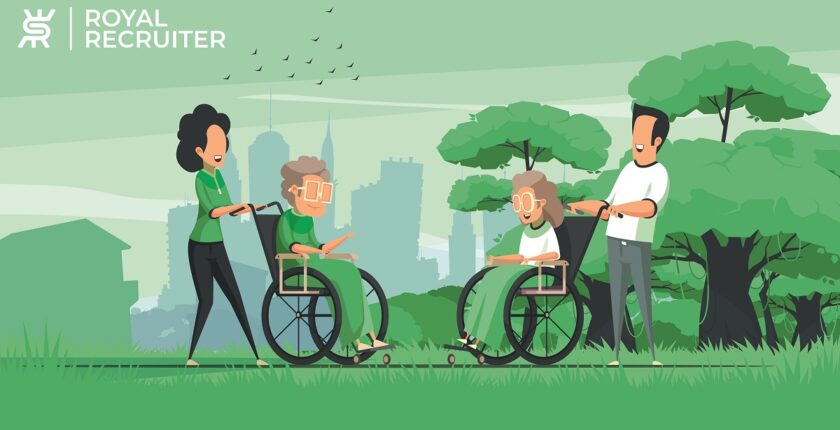 Direct care professionals' work setting and career chances are climbing up like other care professionals. Read this if you're wondering about a career as a direct care professional.
There's no doubt that the care industry is one of the vast and versatile industries. You can pick the sector and position that interests and attracts you the most and matches your skill and education qualification. And the career of a direct care professional is one of the best in the care industry.
A direct care professional can earn an average yearly salary of up to $52,000 a year! Their career also entails work-life balance, employee benefits, flexible working time, and more! 
Today we're going to dive deep into the career path of direct care professionals to uncover the benefits and opportunities of this career path. This article will help you to prepare yourself land a job as a direct care professional.
Who Are Direct Care Professionals?
Direct care professionals are those who help temporary or permanently ill people who are impotent to do anything without the assistance of anyone. These professionals are great collaborators for disabled and older people who struggle to do their day-to-day tasks and when their family members fail to take proper care of them. 
What Are The Responsibilities Of A Direct Care Professional?
The main responsibility of a direct care professional is to provide all types of services and aid that a person needs in their daily life. However, the duties may vary based on their workplace and clients' requirements.
Let's look at what direct care professionals need to do in their daily work life. 
The day of a direct care professional starts with helping clients maintain their hygiene. This includes brushing, showering, dressing, using the toilet, and applying prescribed medicine or deodorant to the body. 
Whether you work in care facilities or at clients' homes, you're most likely to work with people who will need your aid to walk, move around, or use transportation. As a direct care professional, you'll help immobile patients using their mobility equipment
You'll need to prepare daily meals for the patients you'll be working for; preparing meals also depends on where you work. For instance, direct care professionals who work at home prepare meals and help patients feed most of the time.
Whereas care facilities do not require direct care professionals to cook because they have chefs, you will only need to assist in feeding the patients.
Monitoring Patient's Health Condition
Direct care professionals need to monitor patients' health conditions frequently, and if you observe any kinds of changes, you'll have to immediately inform the designated doctor or physician about the health condition.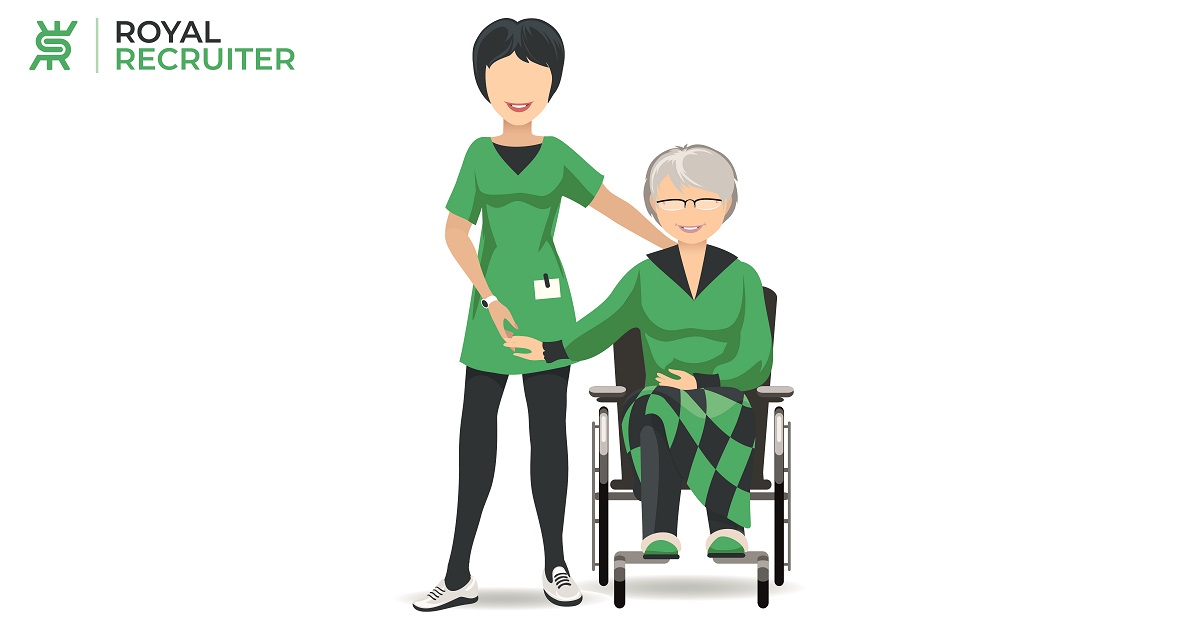 Where Do The Direct Care Professionals Work
You'll have a variety of workplaces to choose from as a direct care professional. And the chances are increasing rapidly. Below we've addressed where you can work and your employment type. 
You can work in any care facility, such as hospitals, senior/adult care, or nursing homes. And in these facilities, the employer will schedule your daily task and how many patients you'll be working with. 
Independent Direct Care Worker
Care workers who don't work for any employees or prefer to work without restrictions or employment contracts are known as independent direct care workers. 
The number of independent direct care professionals is increasing as it allows workers to select patients based on location and set up their desired working timetable.
Skills That Direct Care Professionals Hold
When working with experienced direct care job applicants, we, the royal recruiter, have noticed that candidates with specific skills attract employers twice the number of other applicants and get hired fast.
So what are those skills? Let's bring them to light 
No matter you work with one patient at a time or several, you've to take care of each of them equally and keep track of their health condition. 
A direct care professional's career and daily duties are all about "CARE", and you can only provide the best service when you understand your patient's needs. And to do this, you must be an active listener, and this is such a skill that only a handful of people have. 
Empathy shows your understanding, love, and care for the patients. Also, empathy lets you realize the patient's feelings and emotions, which will inevitably help you enjoy your work and become the best direct care professional. 
Direct care professionals work with teams, and they need to educate patients and their family members regarding how they can take the best care of them(patient); for this, every direct care worker is required to be an effective communicator. 
Working with disabled and elderly people is physically demanding, as many of these individuals are not capable of moving and doing things on their own. You'll have to be their helping hand.
And to do this, you've to have good physical fitness, so that you can lift weight and heavy objects without issues. 
Qualification You'll Need To Start Career As A Direct Care Professional
Becoming a direct care professional is easy; anyone with minimal education qualifications can opt for this career path. So, what are the prerequisites to becoming a direct care professional, and how do you become one? 
Education: The basic Education requirement for this direct care professional career path is a high school diploma or similar level of education. 
Certificate: Many private and public organizations currently provide certification in different fields that illustrate your expertise and help you get hired and advance your career quickly. 
You can consider getting Cardiopulmonary resuscitation (CPR), First Aid, and Basic Life Support (BLS) certification.
Training: Training will help you learn more about the responsibilities and tackle any situations easier when you land a full or part-time job. For training, you can get enrolled in any trade school or try to get an apprenticeship in a care facility.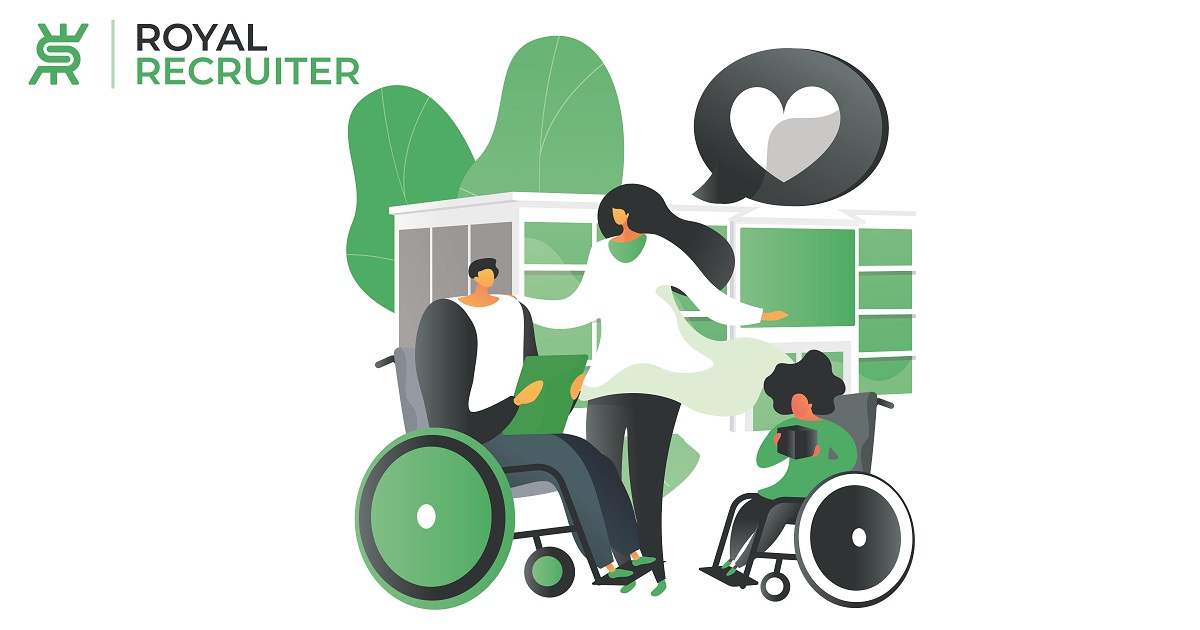 How Much Do The Direct Care Professionals Make?
The salary of a direct care professional depends on experience and skill. Regardless of the working type, every direct care worker earns well. 
Now, how much can you make while working? Freshers with no previous work experience typically make an average annual salary ranging from $30,000 to $40,000. 
With a few years of working experience, a direct care professional can make a median yearly salary of $47,000 to $52,000. 
Top Direct care professional jobs near you