Best Workplace Communication Meeting Course Online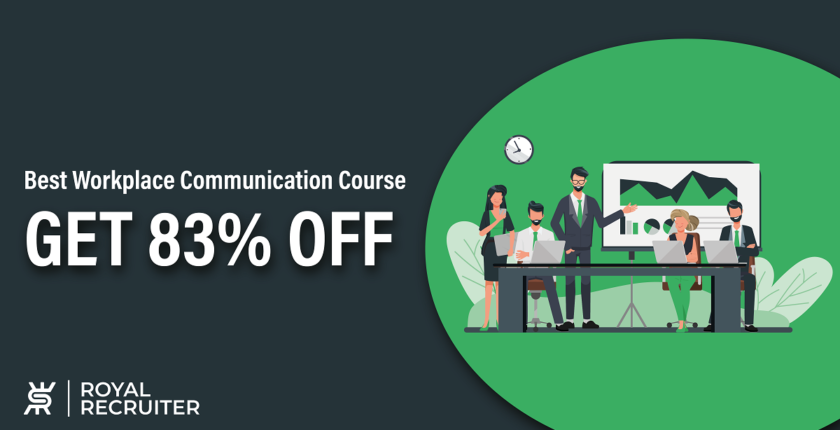 This is the Best Workplace Communication Meeting Course Online to participate and speak in meetings with confidence and effectively by removing all your issues
While participating in a meeting, you must maintain professionalism and know how to communicate effectively with your audience, team members and seniors. In most cases, people fail because they lack confidence and don't know how to speak up in a meeting.
If you're someone who needs to attend meetings frequently but can't contribute your part due to stress or other problems, this course has got your back. 
This course will make you confident and have no problems speaking in meetings. 
Why This Course?
In corporate settings, people often need to be in meetings and have to play their part by giving a speech. And nowadays, meetings aren't limited to showing slides and delivering speeches.
It has now become a means to show your ability and impress your team leader/workers or employer. And to prove yourself and stand in meetings with self-reliance and credence, you should take this course. 
Will This Course Enough For Meeting Preparation?
It's more than enough for your meeting preparation and to gain confidence because the instructor included an extensive area of topics covering the most common problem and best techniques to boost your courage, and completing the topics will take almost 29 hours.
Based on this course's outline, we believe you will not need any assistance or training in workplace meeting communication from anyone else after taking it.
Who Should Take This Course?
Although the primary audience of this course is those who are already working and need to be in meetings, however, It is also useful for those looking/preparing for jobs, who want to become better at communicating in meetings and at work, or students who do presentations.
What To Expect From This Course?
It is fair to say that this is the ultimate course for professionals, students, and job seekers. This course is so broad that you'll find it right no matter what topic you name. 
Topics you'll get to know in this course are:
How notes can help you develop confidence
Tips to be relaxed and sound natural
Why you should record videos to get rid of stress & prepare yourself for the best
How can you avoid the common mistakes while communicating
Why stories are important 
How to use PowerPoint to get more attention
How to speak with children and their parents
Preparing yourself for job interviews and how to present yourself to the interview board
Best way to speak up at meetings
Tricks to criticize someone 
Enhance your listening skills
Remove hesitation while speaking
Why body language matters and how to master it
How to have a business telephone conversation
How to approach your boss for a salary increment or promotion
How to do presentations in various situations
How to give a speech at weddings, in front of the public, and other affairs
These are just a few of the things you'll learn in this course. You'll discover a wide range of topics covering everything you need to become a better communicator at work and during meetings.
Course Detail
There are 26 sections with 601 lectures! This immense course is almost 29 hours long. 
Course Overview
It has almost 58,000 students and a 4.6-stars out of 11,802 ratings 
Course Cost 
This course usually costs $119.99. Click on the button below to get 83% off (at only $19.99).