Best Job Preparation Course To Take In 2022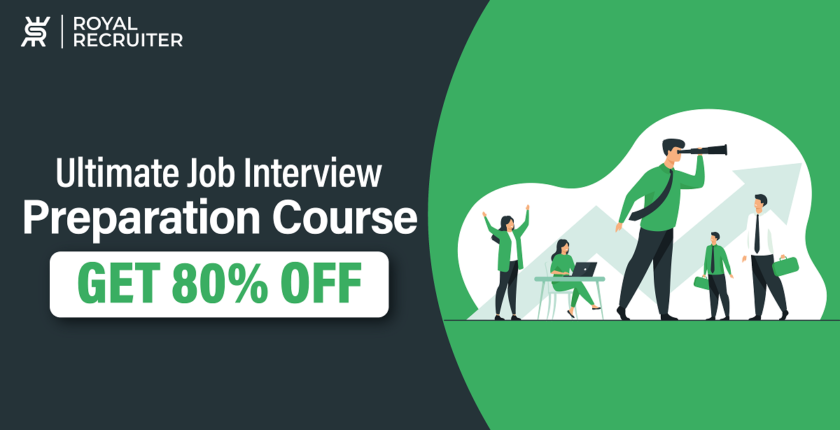 Job preparation defines your performance in job interviews and how to find the best employers. This Best Job Preparation Course is to prepare you for the best
Preparing for jobs is a difficult chapter in every professional's life. Your job preparation will dictate how easy it'll be and how fast you can secure a job. 
However, not everyone's job preparation journey is auspicious. A large number of people make serious blunders when it comes to job preparation because of not having or knowing the rule of thumb
We recommend taking this course if you are looking for jobs and want to know how to search for them and prepare yourself to impress interviewers. 
The Importance Of Job Preparation
All we know about job preparation is creating resumes, searching for jobs, applying and attending interviews. Unfortunately, the process isn't as easy as it seems. 
Each step of job preparation is so crucial that you can't afford to make a single mistake because if you do commit mistake(s), the consequence will be "Rejection". This is why taking job preparation exquisitely is important if you want to make your job hunting journey easier. 
Why Take Online Job Preparation Course?
There are many advantages to doing job preparation or other courses online. The first benefit is you can complete the courses and get certified wherever and however you want. 
Secondly, if you prefer to do an offline job preparation course from any career coach, you must spend between $300 to $1000 or more for the service. Besides, a few dollars online job prep courses will get you the same training and quality content as a thousand-dollar course. 
Is This Course a One-Stop Solution for Job Preparation?
Yes, this course will be the one-stop solution for your job preparation, and if you complete the course as you're supposed to do (following the tips and instructions), then this course is enough. 
Because the trainer has designed the course in a particular way, you don't need to look for additional information elsewhere. 
Why Should You Take This Course?
There are many courses out there, but this is the easiest and most succinct one. Also, the instructor of this course, "Nelly Grinfeld," has immense experience in job preparation, interviewing candidates, and as a career professional for nearly a decade. 
What To Expect From This Course? 
This course entails topics you can ask for and need in a job preparation course, from your job search to how you end an interview. Let's see the theme of this course. 
How can you prepare yourself 
Learn to stay serene while under pressure
How to find out the best industry and companies of your choice
How to review and breakdown a job posting 
Why you should have informational interviews to learn more about your field of interest
How to create an elevator pitch why it matters
What are the first impressions, and how to answer the interviewers' questions
Why Story Creation is necessary
How to attend interviews in different situations such as via mobile phone, online/virtual, and screening. 
Common interview issues
How to negotiate salary
How to leave or close an interview session
Course Detail
This course has 4 hours and 15 minutes of content in six sections and 21 downloadable resources. 
Course Overview & Cost 
It's a new course on job preparation with only 78 students and a 4.7-star rating. The cost of this course is $84.99, but you can get the course for only $13.99 (84% off) by clicking the button below.