Best Virtual Team Management Course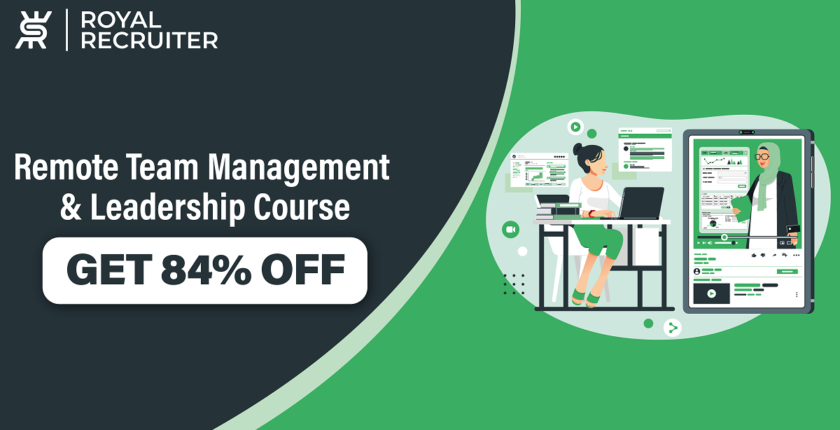 For better remote team management. It's the Best Virtual Team Management Course you'll find. This course will teach how to effectively manage a team remotely
Nowadays, working remotely is a common scenario in workplaces; companies let their employees work from home or wherever they want. This boom in remote work resulted from the covid-19 pandemic.
As more employers adopt the remote working culture, team management becomes more challenging and agonizing for team leaders because leading onsite and remote employees is completely different. 
Due to this, many team leaders struggle to manage and lead their employees working remotely. You've come to the right place if you want to improve your virtual team management skills because we cherry picked the best virtual team management course for you.
Why Is Remote Team Management Skill Necessary?
Team management & leadership are the keys to the success of every organization. A team leader is the one who is responsible for the efficiency and productivity of his team members. 
But while leading a remote team, It's difficult for a team leader to manage remote employees and track their productivity when they aren't physically present at the work site. 
In order to lead a remote team efficiently and get the best results, a leader should have remote team management skills. 
Can I Develop My Team Management Skill With This Course?
Definitely! This course is loaded with resources that a team leader should know to lead a virtual team constructively. To master and develop virtual team management, try to apply what you've learned in this course to action during your virtual team management sessions
What Makes This Course The Best?
Unlike other online virtual team management courses, this course doesn't have any irrelevant topics and is coached by one of the best management trainers. 
Who Should Take This Course?
Anyone managing a remote team or those who wish to prepare themselves for leading remote teams flawlessly in the future should take this course. 
What To Expect From This Course?
What are the two major problems of remote team management
Tricks to control & motivate remote workers
How much involvement should remote workers have in meetings & freedom while performing their duties
The five-level of freedom ladder for remote workers
Why empowerment of remote workers is risky
Find out the best management style for remote team
How to motivate the remote team members
How Maslow's Hierarchy can be implemented for remote workers
What makes the remote worker feel secure
Importance of physical meetup
Conflict management between teams
The benefit of valuing employees from all category
Advantage of having senior authority in remote team meetings
Mix up your and remote workers' opinions in your to-do list 
The four types of personality
How to motivate workers based on their personality 
Course Detail
This course has 12 sections with 52 lectures and will take 2 hours and 45 minutes to complete. 
Course Overview & Cost 
Nearly 1,200 people bought this course, and 227 left a review of 4.6-star. This course cost $84.99. To get a whopping 84% discount click the button below.