Best Email Writing Online Course For Professionals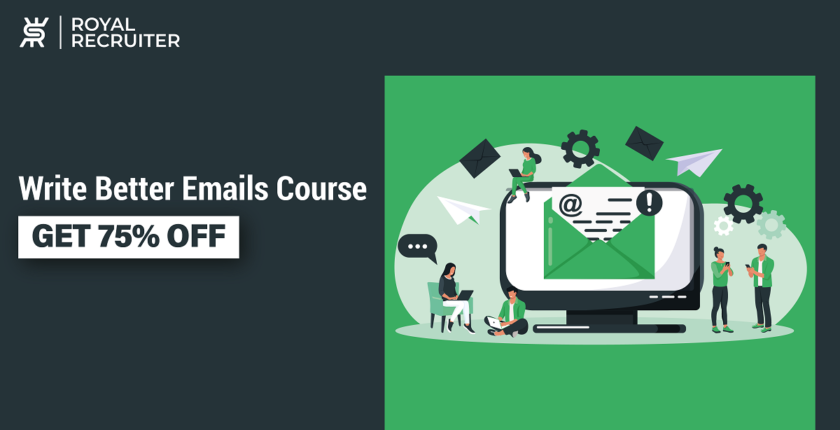 To write better emails, you can take this course from Udemy. This is the Best Email Writing Online Course For Professionals available to learn about email writing
Email writing is an important part of a person's career. Whether you're a job hunter or already working, the importance of email cannot be ignored. Throughout your career, writing emails will be a regular duty of yours. 
It may seem easy to write an email, but there are certain tones, formats, and styles to follow. If you want to learn how to write emails professionally and improve your skills, you can purchase this course, as this is the best email writing online course for professionals and job seekers. 
Who Is This Course For?
This course will be best for job seekers applying for jobs and professionals who need to send emails frequently. 
Why Is Email Writing Important?
Currently, no one sends letters by post anymore, especially in business settings, where email is the most widely used communication method. People send emails when applying for job roles, and professionals exchange emails to discuss their duties and other things. 
Why Should You Buy This Course?
Job applicants and professionals should buy this course. 
If you're applying for a job, your only method of attracting an employer is via email, so make sure your email is well structured. In addition, professionals should also maintain a concise and clean email format when sending emails to seniors and colleagues.
This course is a must-buy to know how to write professional-looking emails and other email writing tricks.
Topics Covered In This Course
The instructor of this course has kept it pretty simple but included all the essential topics. 
Things you'll learn in this course are:
How to write Subject line 
How to write emails within five sentences
Write long emails, break and make them scannable 
When and how to use statements
How to go through old emails for specific content
why reply to questions inline
How to use "Delay Delivery" service
Tips for responding to important emails, etc. 
Course Detail
This email writing course has 1.5 hours of on-demand video, and each video is between two to eight minutes. After completing, you'll get a certificate. 
Course Overview
More than 152,000 students bought this course, and it has an astonishing 4.5-star review from 52,133 students.  
Course Cost
This course costs $39.99; now, you can purchase this course for $9.99, as the course is on sale.