Best Course On Electric Utility Online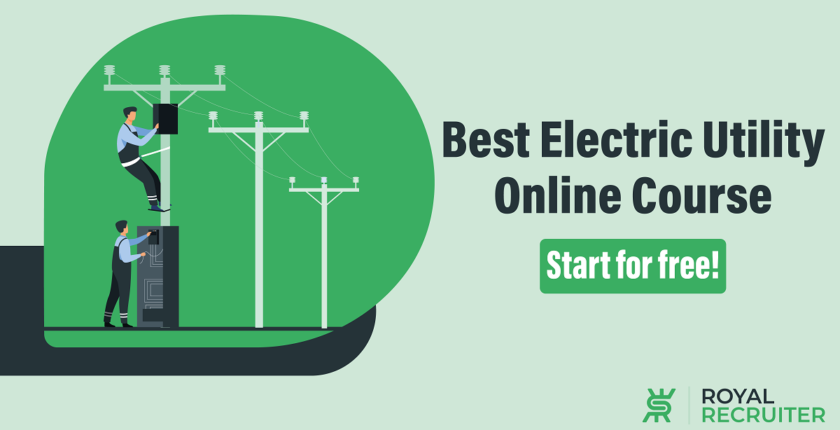 This is the Best Course On Electric Utility Online for those who want to make a perfect fit for the electric utility industry. Check this course content
The electric utility is an industry that powers the world. In our modern society, along with other utilities, the electric utility is one of the best industries for a professional. 
In electric utility jobs, you earn the highest minimum wage possible; in most cases, the salaries are higher than in other industries. However, many job seekers are not quite familiar with what electric utility is and how things work in the electric utility. 
For those, we've picked the best course from Coursera that'll help you learn about electric power systems that are being used in electric utility jobs. 
Who Should Buy This Course?
The content of this course was developed for anyone willing to start their career in the electric utility field as a utility technician or utility worker. By taking this course, you'll know the basics of the electric utility industry that are necessary and must-know for getting a job in the electric utility sector. 
Additionally, professionals already working in different fields of electric utility but haven't completed any theoretical courses can also partake in this course. 
Is This A Practical Course?
No, this isn't a practical-based learning course; in this course, you'll learn the concepts in a theoretical approach to electrical systems that you'll use almost every day in your work setting.
By enrolling in this course, you won't have trouble understanding the core concept and design of electrical systems and can quickly get your hands on electrical systems. 
What To Expect From This Course?
This course covered a range of topics in basic electricity vocabulary and concepts. Let's find out what you're going to learn! 
The nature & effects of electricity
Electrical properties and charges. 
Simple circuit and conductor
Ohm's law and electric power
voltage, current, and resistance
Electric current system (i.e., direct and alternating)
Generation, transmission, and distribution of electric power
What are transformers, transmission, sub-transmission, and substations
How electric power distribution works
Why Consider Getting This Course?
This is one of the best courses available online to make yourself job-ready with adequate knowledge of the electric utility sector. This course is brought to by University at Buffalo and the State University of New York. 
The instructor of this course is Ilya Y. Grinberg, Ph.D., an associate professor with expertise in electric power distribution systems analysis and design. 
Will I be Able To Land A Job In Electric Utility By Completing This Course?
This course is definitely going to help you to land a job in the electric utility sector, but along with this course, you should also have hands-on experience of how electrical systems work and how to use them because, in this course, everything is taught in a theoretical way rather than practical. 
What Are The Prerequisite Of Taking This Course?
There's no special prerequisite to take this course; anyone interested in having a career in the electric utility field or already working but wanting to refresh their idea of electrical systems can take this course. 
But it's preferred that you've basic knowledge of mathematics and completed at least a high school diploma or equivalent
How Much Does This Course Cost?
You can get this course by subscribing to Coursera's monthly plan, which will cost only $49, and you'll also get a certificate after completion of the course. 
Will Electric Utility Be A Good Career Path?
Of course! The electric utility is one of the hottest careers in the United States, with hundreds of thousands of jobs available! Data provided by Statista mentioned that there are more than 171,000 jobs in the electric utility as of 2021. 
Additionally, the U.S Bureau of labor statistics projected that all the jobs in the electric utility, such as power line, control and valve installers, and repairers' job demand, will increase between 4 to 10% by 2030. 
Read our dedicated article to know more about why electric Utilities Central is a good career path.