Best Course For Safety in the Utility Industry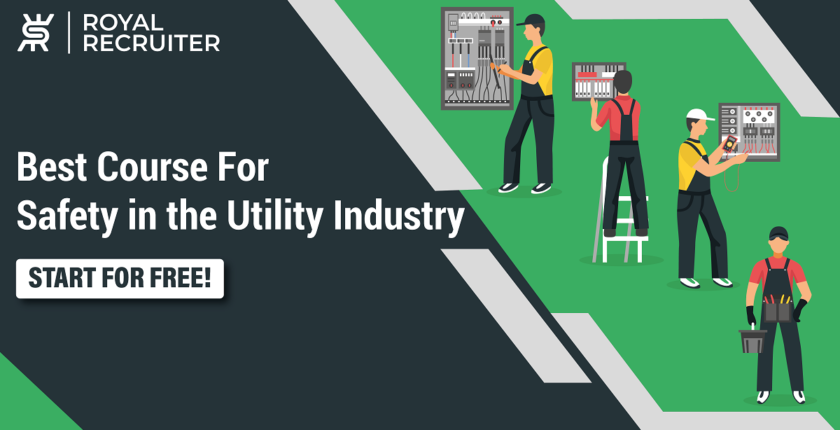 This course is the Best Course For Safety in the Utility Industry if you're trying to learn about the electric utility's basic safety protocols and standards.
Working hazards are a major concern for both employers and workers in the electric utility industry as it reduces work hazards and ensures a safe workplace for everyone involved. 
Also, a sound knowledge of safety standards and precautions may help you get hired quickly. For those willing to land a job in electric utility and looking for the best safety course that'll teach the basic and core concept of electric utility industry safety regulations; this course will be the best pick.  
Who Is This Course For?
This course is suitable for anyone already working or those planning to start a brand new career in the electric utility industry. Additionally, professionals from other utility sectors like transportation can also take this course to learn about safety rules. 
Why Should You Take This Course 
Unlike other typical online safety courses, this course isn't just about only going through some slides and learning the basics of safety regulations. Instead, the instructor has demonstrated common hazards, solutions/treatments, safety practices, and laws of safety rules in utility industries.  
What This Course Includes
The main goal of this course is to give you a thorough understanding of safety laws and hazards, from the fundamentals to managing and applying them.
As this course is separated into four sections, let's have a look at what you're going to learn from each section of this course;
Week One
safety and its history
How can we increase safety in our surroundings
Utility Workplace Culture
The potential cost of accidents, replacement of equipment, and repair
What are physical, operational, and financial consequences
Responsibilities for a safe environment
Safety measures at nuclear & natural gas facilities
Week Two
Electrical and non-electrical hazards and how to tackle them
First Aid requirements & symptoms
Different types of first aid treatment and reporting
Week Three
how to recognize potential hazards in the workplace
necessary equipment to stay safe and comply with the laws and regulations
How to use Personal Protective Equipment (PPE) for Electric Utility Industry
Week Four
OSHA affects workplace policies.
Community & environmental legislation, policies, and impact
OSHA regulations
Company Safety Policies
Course Overview
This course was published by the University at Buffalo and the State University of New York. The whole course was instructed by Richard A. Stempniak, an associate professor with expertise in the fields of Occupational Safety and Material Processing.
Course Price
You'll be able to get this course for a monthly subscription charge of $49, which will also give you access to other courses from the same instructor and institution. 
Is It Mandatory To Know Safety Regulation In Electric Utility Central?
According to the job openings from the electric utility field on our sites and others. We found that almost all positions in and related to electrical power or distribution systems require candidates to have sound knowledge of safety regulations while applying. 
Safety rules minimize electrical and other hazards in the workplace significantly. However, you'll also find a few companies where you can get a job without having prior safety knowledge as they'll train you.  
On the other hand, some employers not only mandate decent safety knowledge but also require candidates to have certifications!