Is personal care assistant a good career choice?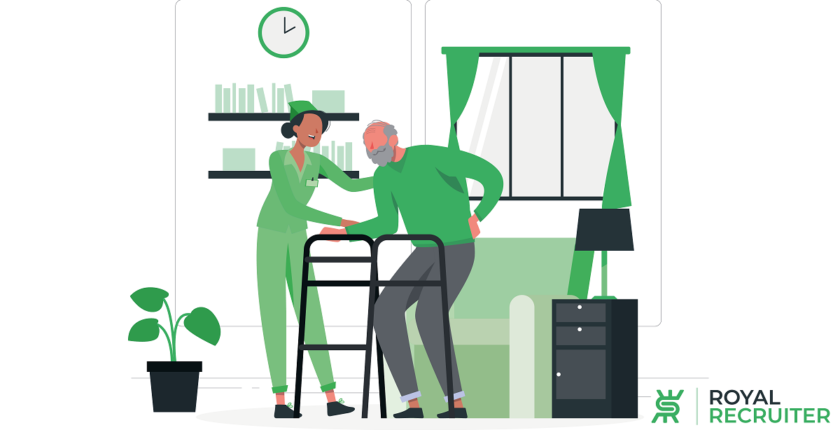 Is personal care assistant a good career choice?
People who take care of senior and frail citizens are personal care assistants. Is becoming a personal care assistant a good career choice? Is it worth it?
Are you one of those who are exhausted from looking for a job that causes less stress and earns you a paycheck of almost $42,000 with no degree? If yes, then you've come to the right place.
Inevitably, there are hundreds of thousands of job openings out there seeking individuals like you. But as you're reading this, we believe that you are here just because you're interested in learning more about your potential job as a personal care assistant and if this is a suitable decision for you or not.
Personal care assistant is definitely a good career choice. We, the
Royal Recruiter
, will try to answer the questions that have been swimming across your mind for a long time about this career.
What Personal Care Assistants Do?
Personal care assistants provide help to those who are either too old or physically challenged to care for themselves and need the aid of another person.
Personal care assistants (PCAs) also become an integral part of the life of patients. Because they need aid while walking, taking medications, and doing other activities.
Are you curious to know more about personal care assistant duties? Check out some of the most important tasks that personal care assistants do in the next section.
Personal Care Assistant Duties
Administrating Medicine to the patients.

Preparing food for the patients and helping them to eat.

Help patients to do prescribed medical exercise

Support or help patients to use mobility tools.

Recording patients' health data on Electronic Health Record(EHR)

Assisting patients to bathe, using the toilet, and other personal hygiene.

Maintaining a clean house environment.

Laundering patients' clothes.

Reporting to the designated doctor if the patients' health condition falls.

Take patients outside of the home or nursing care.
Where do Personal Care Assistants work?
The workplace for a personal care assistant differs depending on the area in which they prefer to work, and you will have a lot of options available to you. 
Let's explore where a personal care assistant can work:
Hospitals

Nursing homes.

Rehabilitation Facilities.

Adult daycare

assisted living Facilities

In-home care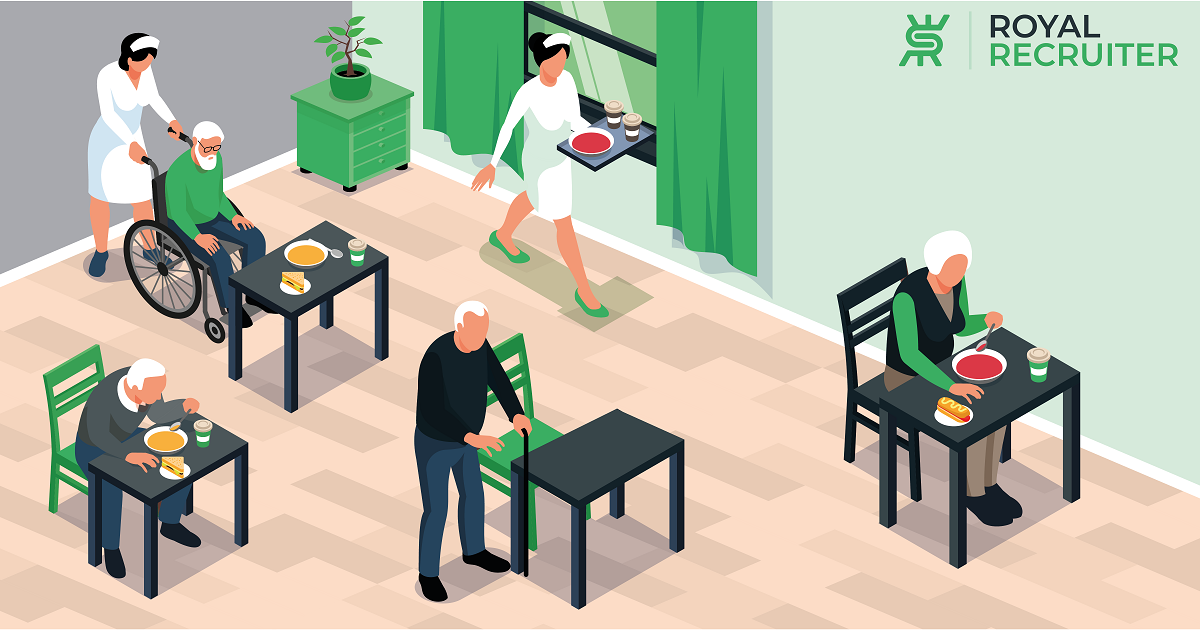 What Traits will make you the Best Personal Care Assistant?
Well, as we're discovering the career of a personal care assistant, We hope you're getting ready to break into the profession of a personal care assistant (PCA)! But before starting your career as a PCA.
You should check whether you've got the most important skills on your bucket list or not! Can't wait to know what those are? Okay! Below, we've mentioned a few skills that are necessary while or before starting working as a personal care assistant.
Before tying your shoelace as a personal care assistant, you must have physical robustness because most of the time, you will work closely with people who may not be able to move on their own.
So, you have to lift the patient, replace them, or carry their mobility aids, such as wheelchairs and prosthetic devices.
Being in any job is tiresome. We know it very well. But what if you get the chance to crack some jokes with the person you're working with? Just think how awesome it will be! 
Not only jokes, but you also have to show kind attitudes towards them so that they regard you as one of their family members!
If you choose to work in nursing care or hospitals. You may work with several patients at a time or in a day. That's why you have to be proactive during your shift in order to do the duties at hand effectively.
Understanding of Basic Medical terminology
To provide medical representatives, such as doctors or nurses, with a detailed description of the patient's health condition. A personal care assistant should have a rudimentary understanding of medical terms.
WHY this? As you already know what types of people you will be working with, you may find yourself doing repetitious tasks or dealing with incensed patients who refuse to cooperate with your orders, and you have to handle those situations with calm and cleverness. 
This is a key feature that every personal care assistant and health worker should have. It will help you be more connected with the patients, by which you will better grasp their struggles.
Is It Difficult To Become A Personal Care assistant?
If you meet the required qualifications, then being a personal care assistant is not that difficult. The following are the prerequisites that you must have:
High school diploma,

General Educational Development(GED) or equivalent

Cardiopulmonary Resuscitation (CPR) certificate.

Previous work experience or real-time training.

first Aid Certification
What is the demand for Personal Care Assistants?
The United States alone has more than 54 million people who are older than 65 years old, and this number is also expected to grow to almost 90 million by 2030! Also, there are millions of disabled people.
And with the increasing number of old and disabled people, personal care assistant/aide jobs are expected to grow by almost 33% by the end of 2030. Moreover, in 2020 a result illustrated that almost 3.5 million people were employed in this sector.
By observing the data and job prospects, it is worth saying that the demand for personal care assistants is high and will gradually go up.
What Is the Personal Care Assistants salary?
As a career without any degree, personal care assistant professionals earn a good salary. Now, let's see how much a personal care assistant can make.
The rookie personal care assistants make a median of $31,043 per annum, which is around $550 per week! And 90 percentile professionals earn a yearly salary of nearly $49,204.
Perks That Personal Care assistants Enjoy
Personal care assistants enjoy working flexibility and work-life balance the most. How? Wherever they work, most employers do provide part-time and full-time work opportunities and other benefits.
Hereunder are some of the benefits that you can expect from the employer(s):
On the job training

Competitive Starting Pay

Weekly or Bi-weekly payment

Caregiver Appreciation Days

Flexible scheduling

Paid time off

Health Insurance

Bonus pay
Top Pharmacist jobs near you