All you should know about Lawn Care Jobs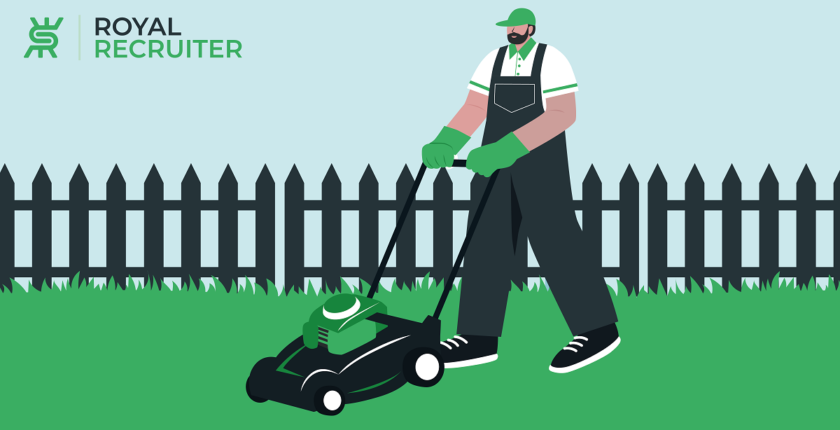 The word JOB is tedious, but everything changes when it has LAWN with it. Lawn care jobs are for those who want an enchanting work environment and less labor.Do you want to work where you won't need to give too much physical effort and make a satisfactory earning of up to $60k a year with other benefits? Then you may consider a career in lawn care.
Working Condition
Lawn care jobs are for those who love to be in nature and enjoy taking care of plants. Also, especially those who don't prefer to work in noisy workplaces or start a career with fewer hassles. 
A lawn carer mostly spends his time in home gardens and parks, but they start their day in the office, where their task is assigned. And lawn care jobs aren't physically demanding. 
Though sometimes based on work, one may have to use heavy equipment or carry rocks, tiles, or other items. And most of the time, Lawn Carer has to stoop while removing grasses or plants.
What are the responsibilities in Lawn care jobs?
Lawn care companies provide a variety of services. And they cover almost every sector from home to industry that has a lawn. Let's explore the important duties in lawn care jobs
Gardeners hate weed, as it destroys the lawn's good look and causes grass to die sooner. Lawn care helps to remove grass in such a way so that grass won't get affected.
Beautiful green grass attracts tons of insects; some do not harm the plants, while others, like sod webworms, literally eat and leave the lawn to death.
Sometimes, Turf disease can be treated using organic resources, but gardeners call lawn care to help them if the condition worsens.
The lawn's grass should be between 2 1/2 inches unless you don't want to walk or get lost in the tall grass. And to trim the grass perfectly, people seek help from lawn care.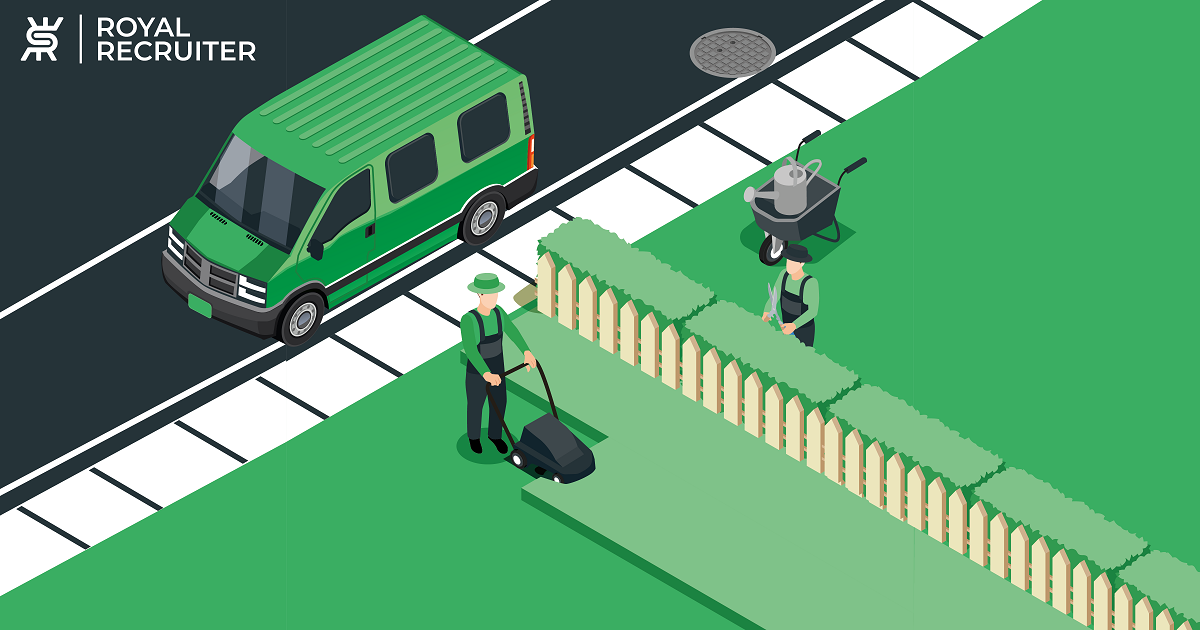 Career Options In Lawn Care
Perfect lawn care provides a wide range of lawn care services. And to do the tasks with the highest level of quality, they need a large number of different sorts of professionals and employees in various roles. 
Eager to know what are those?
A rookie can get hired by lawn care services to help others get the work done faster. And they perform the easiest job instructed by experts; for example, some apply fertilizer and some edge flower beds.
Lawn care services are always on the road. Over the duration of an eight-hour shift, lawn care crews tend to do more than 40 lawns; to keep up with their daily pace, they need skilled drivers.
To ensure the quality of work and safety precautions, supervisors monitor every lawn project, and if needed, they also train employees.
These people are like a one-man army. They have vast knowledge about chemicals like herbicides and pesticides.  
Lawn care firms focus not only on the grasses; they can also improve existing lawns or develop a whole new one. And to completely alter the lawn, a large number of vehicles and machines are required.
To operate those heavy vehicles and machines, lawn companies hire professionals to work for them. 
If you're skilled with heavy machineries like forklifts, cranes, or bulldozers, you might be able to land a job in the lawn care industry soon as possible.
When it comes to watering plants, most garden owners prefer to use SPRINKLERS because it is automatic and easy to maintain.
If somehow sprinklers lose their functionality or parts of it get broken, irrigation technicians help them solve the problem by repairing or installing new ones.
Not every house comes with elegant looking lawn. Sometimes they have faulty designs, which cause a lack of sunlight, soil aeration, and many more problems.
Lawn care companies hire experienced lawn designers to provide customer efficient lawn design and plan.
There are more career opportunities in Lawn Care. What we have mentioned above are just a few major ones, without which a Lawn Care Service will be incomplete.
Is Lawn Care A Good Career Path?
Yes, lawn care jobs are a great career. Jobs in this sector pay well, and you can apply your creativity and love for plants in the lawn care industry.
Moreover, you have the prospect of becoming a business owner!
If you're worried about career growth or scratching your head thinking, will lawn care be a good career path?. Be seated. We have got information for you.
In recent years, the lawn care sector has experienced tremendous growth and expansion, owing to an increase in the number of homes in the United States that have lawns. 
According to the National Association of Landscape Professionals, more than 81 percent of Americans have a lawn. Moreover, 79 percent of respondents stated that they prefer to purchase homes that have a lawn!
Also, one can start a career in lawn care with no experience at all! Or, if you want to earn some extra cash, you can join as a part-timer.
Last but not least. If you can become a maestro, you can start your own lawn business, and that won't cost you more than $8000 *(excluding truck)
How much can lawn care workers earn a year?
Above, we discussed that there are several career options in the sector of Lawn Care. Secondly, your earnings will differ depending on which lawn care sector you work in.
The average income for lawn care begins at $31,406 per year and can surpass $54,780 per year depending on one's skill and experience and the sector in which one works.
What are the qualifications needed to get a job?
Some take full-time lawn care jobs, whereas others do it as a side hustle. Regardless of your intention, how hard is it to get a job in lawn care? And what are the requirements?
Trust me. Lawn care jobs don't require any degree at all! And some companies don't even ask employees to show their high school diploma or equivalent certificate!
Lawn care workers requirements:
The national age requirement is 18 years old.

Communication skill

Visit several places while working

Desire to learn

Basic knowledge about how to use tools or tools name
Are you looking for a break from sending out applications and applying for jobs? Visit us today! We, at Royal Recruiter, are here to assist you in finding a position that is a good fit for your skills and experience.
Top Lawn Care jobs near you