Salary of Chefs: How much does an Executive Chef make?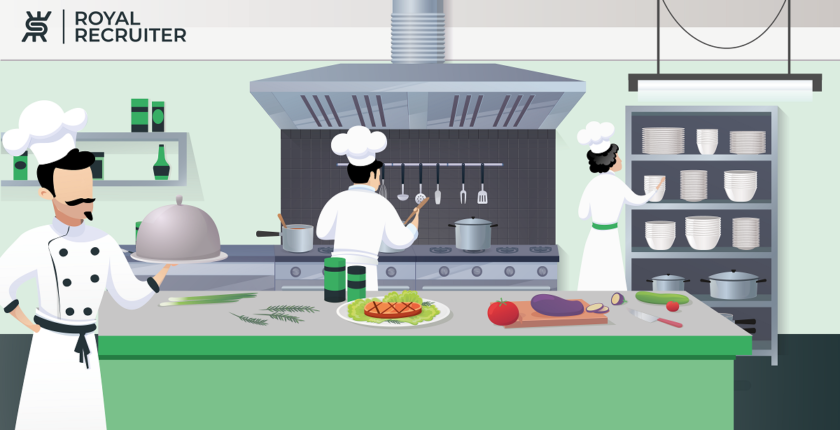 Willing to have a career as an executive chef? Find out How Much Does An Executive Chef Make? And determine whether being an executive chef is a good choiceAs of 2022, the average Executive Chef's salary in the United States is $63,772. And the median salary for the highest earners ranges from $80,000 to $105,000.
Chefs' jobs are no longer confined to a small spectrum: more people are opting to become a chef as there are more money, variation, relaxation, and scope for creativity. People love food, and it is rightly said that the city becomes more popular when there are better restaurants, and obviously, the chefs are the better engineer. They know how to draw the people's attention and make more profit for the owners. This article is all about chefs. You will discover the exact condition of the executive chefs in this article. If you are trying to become one, you are at the right place as I will introduce you to a fine recruiting platform that will be working for you for 100% free of cost.
How much does an Executive Chef make?
As of Nov 21, 2022, the average annual pay for an Executive Chef in the United States is $63,772 per annum, which means the salary is approximately $30.66 an hour. This salary is the equivalent of $1,226/week or $5,314/month. While the annual salary is as high as $95,000 and as low as $29,000, most Executive Chefs' salaries currently range between $51,000 to $73,500, with top earners making $86,500 annually across the United States. The average pay range for an Executive Chef varies greatly (by as much as $22,500), which means there are many opportunities for advancement and increased pay based on skill level, location, and years of experience.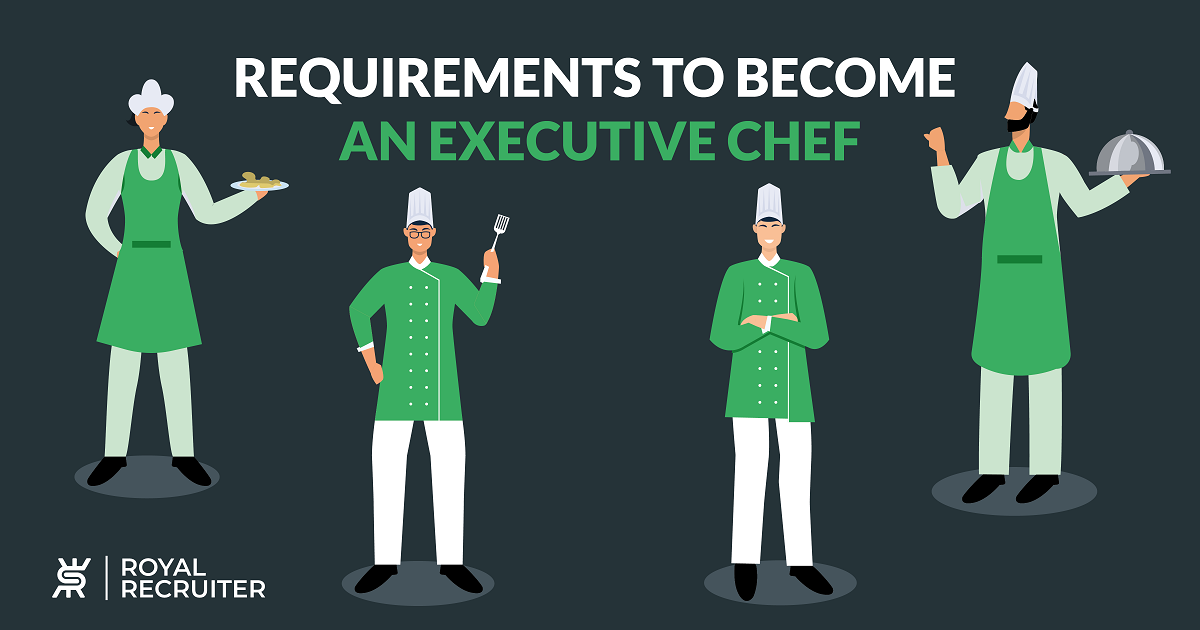 What are the requirements to become an executive chef?
You don't need to post-secondary education to become an executive chef. But still, it can be a plus if you have it. It is more common to gain on-the-job training by starting as a prep cook or a line cook and learning the fundamentals of working in a kitchen. However, you must attend a culinary arts school or complete a vocational cooking program as it allows an individual to amass experience in technical procedures such as food sanitation and inventory maintenance. These programs will also allow you to explore specializations, such as butchery, baked goods, or cooking for specific cuisines. Advanced training and extensive experience are necessary to land executive chef jobs in upscale eating establishments. There are more than 200 post-secondary cooking programs across the U.S. that are accredited by the American Culinary Federation (ACF).
Typical Education: High school diploma; culinary arts degrees may offer advancement

Certification: Not required; available through the American Culinary Federation (ACF)

Required Skills: Cooking skills, creativity, physical stamina, business skills, sense of taste & smell.

Projected Job Growth (2018-2028): 11% (chefs and head cooks)

Median Income (2022): $63,460 (chefs and head cooks)
What is the current condition of the executive chef's salary?
Based on recent job posting activity, the Executive Chef job market in the entire state is very active as many companies are currently hiring. An Executive Chef in your area makes on average $63,772 per year or the same as the national average annual salary of $63,772. Therefore, they rank Number 1 out of 50 states nationwide for Executive Chef salaries.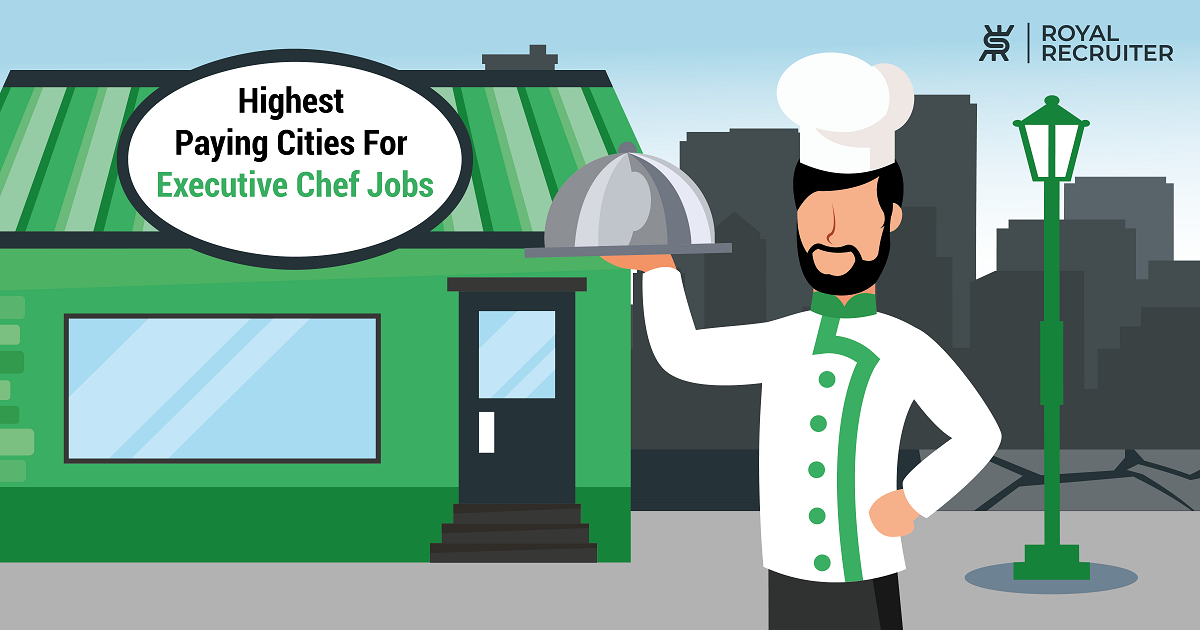 What are the top ten highest paying Cities for Executive Chef Jobs?
We've identified ten cities where the typical salary for an Executive Chef job is above the national average. Topping the list is Santa Clara, CA, with San Francisco, CA, and Fremont, CA, close behind in the second and third positions. However, Fremont, CA beats the national average by $10,317 (16.2%), and Santa Clara, CA furthers that trend with another $13,382 (21.0%) above the $63,772 average.
Importantly, Santa Clara, CA, has a moderately active Executive Chef job market with only a few companies currently hiring for this type of role.
With these ten cities having average salaries higher than the national average, the opportunities for economic advancement by changing locations as an Executive Chef appears to be exceedingly fruitful.
In the end, another factor which is to consider is the average salary for these top ten cities varies very little at 9% between Santa Clara, CA and Santa Maria, CA, reinforcing the limited potential for much wage advancement. Therefore, the chance of a lower cost of living may be the best factor to use when considering location and salary for an Executive Chef role.
| | | | | |
| --- | --- | --- | --- | --- |
| City | Annual Salary | Monthly Pay | Weekly Pay | Hourly Wage |
| Santa Clara, CA | $77,155 | $6,430 | $1,484 | $37.09 |
| Santa Maria, CA | $70,418 | $5,868 | $1,354 | $33.85 |
| San Francisco, CA | $77,132 | $6,428 | $1,483 | $37.08 |
| Fremont, CA | $74,090 | $6,174 | $1,425 | $35.62 |
| Sunnyvale, CA | $70,885 | $5,907 | $1,363 | $34.08 |
| Wasilla, AK | $71,523 | $5,960 | $1,375 | $34.39 |
| Tanaina, AK | $71,524 | $5,960 | $1,375 | $34.39 |
| Oakland, CA | $71,701 | $5,975 | $1,379 | $34.47 |
| Alexandria, VA | $71,951 | $5,996 | $1,384 | $34.59 |
| San Jose, CA | $72,486 | $6,041 | $1,394 | $34.85 |
What are the Top 5 Best Paying Related Executive Chef Jobs in the U.S.?
We have at least five jobs related to the Executive Chef job category that pay more per year than a typical Executive Chef salary. Top examples of these roles include Research Development Chef, Senior Development Chef, and Corporate Executive Chef.
Most Importantly, these jobs are paid between $22,799 (35.8%) and $34,756 (54.5%) more than the average Executive Chef salary of $63,772. So, if you're qualified, getting hired for one of these related Executive Chef jobs may help you make more money than the average Executive Chef position.
How can you find the best executive chef's job in the USA?
As a candidate, you may always make mistakes in setting your details and finding the right employer. It may have happened that your application has been rejected many times due to your inaccurate analysis. In this connection, Royal recruiter can be the best solution to your job-hunting journey. Royal recruiter is such a platform that is a solid combination of technology and skilled professionals. They will work one on one basis for free of cost. They will examine your CV without any robotic interference and match your details with the employer's need to find the exact job you are looking for as an executive chef. All you need is to create a profile there. Remember, they won't charge you anything.
Executive chef's jobs are top-level jobs compared to any other profession in the world. If you know how to cook well and have a sense of creativity with a helping mentality, this profession can certainly help you go a long way.
Frequently Asked Questions
How Long Does It Take to Become an Executive Chef?
Becoming an executive chef takes around 6 to 8 years of work experience.
How Long Does Culinary School Take
Courses at culinary schools range in length from four to six months. It varies from institution to institution.
Is Head Chef and Executive Chef The Same?
If a kitchen setup doesn't have any other professional above an executive chef, then the executive chef (chef de cuisine) will act as head chef.
Head chefs oversee the entire kitchen, including the menu preparation, whereas executive chefs carry out the management tasks.
Executive Chefs Work Full-Time Or Part-Time?
Most executive chefs work full-time for a particular restaurant/kitchen. But you'll also have the opportunity to work as a part-timer.