One-Stop Ultimate Job Search Guide
It's good to have affluent information before starting your job search. Otherwise, it'll hamper your whole career. Read to know our Ultimate Job Search Guide
Whether you're a newbie or expert, one thing we all can agree on is that finding a job has become as complicated as finding a black cat in a coal cellar. Some people openly blame the employers for this, but we can't deny that job seekers also take a good share. 
There are too many errors to point out that job applicants make. These mistakes also make their job hunting quest longer. In this article, we'll depict the mistakes of job seekers and give you solutions and suggestions so that you can avoid making the same faults and learn how to do a job search like a pro and get one with less effort!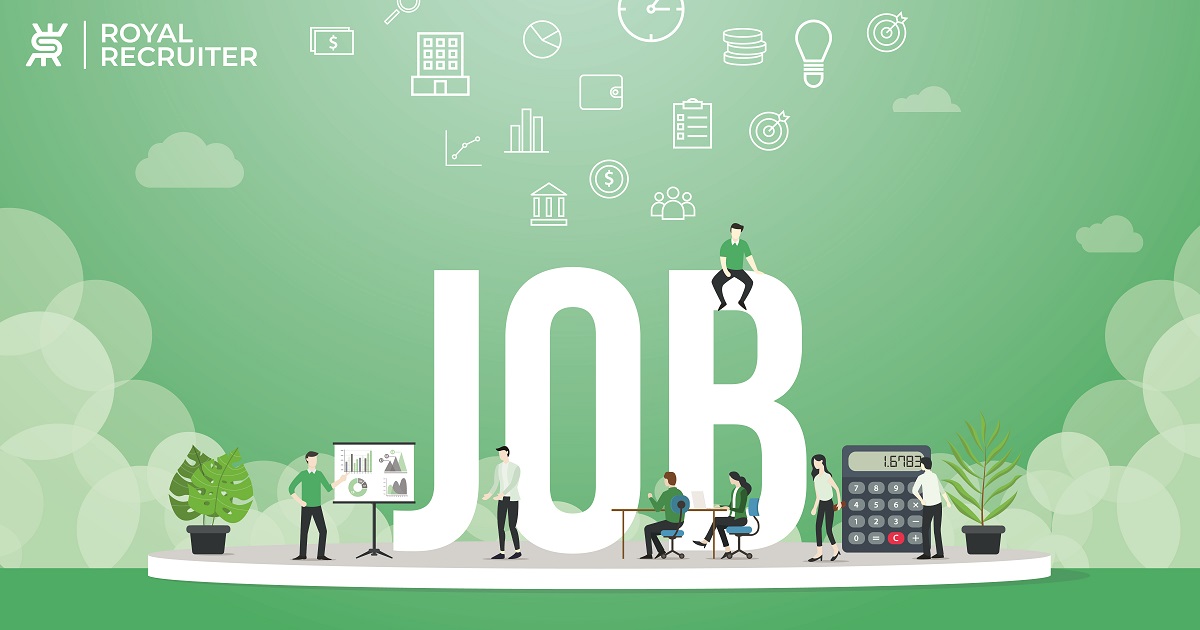 Figure Out what you have And what you don't
Before starting a job search, the first and most vital thing is to know about yourself. It may sound peculiar, but this helps a lot in a job search because you're the one who knows about you better than your employers.
SKILLS:
How does knowing about yourself help in the job search? Think of SKILLS. All of us have acquired certain traits since we were born, and these characteristics keep evolving as we get older. 
And we know what skills we possess and what we don't. By the way, why are we talking about skills? Because if you've ever rolled your eyes over a few job openings, you'll have noticed that in almost every job description, employers want SKILL, which they mention boldly in the job descriptions. 
Don't know where to go or how to learn about the skills that companies are looking for? No worries, just follow the given steps: 
Visit Websites like

Indeed

, Zippia, or

Royal Recruiter

Once you get there, you'll see two blank forms; fill out those forms by giving your desired job name and the location of where you want to see job openings.
And then, you'll see the results based on your input. Below; we've attached a photo of the result that we've got after searching for Mechanical Engineer's
Finally, all you have to do is scroll down, then you'll find further information about the necessary skills, as seen in the image below.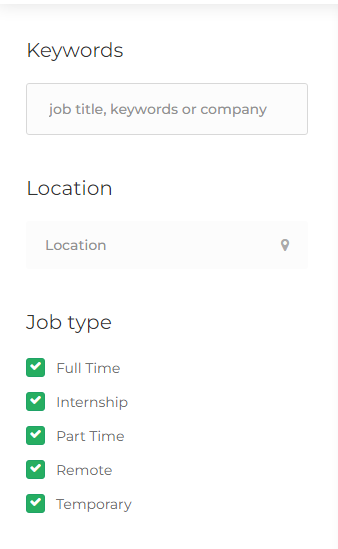 Jobs in Houston

Job Summary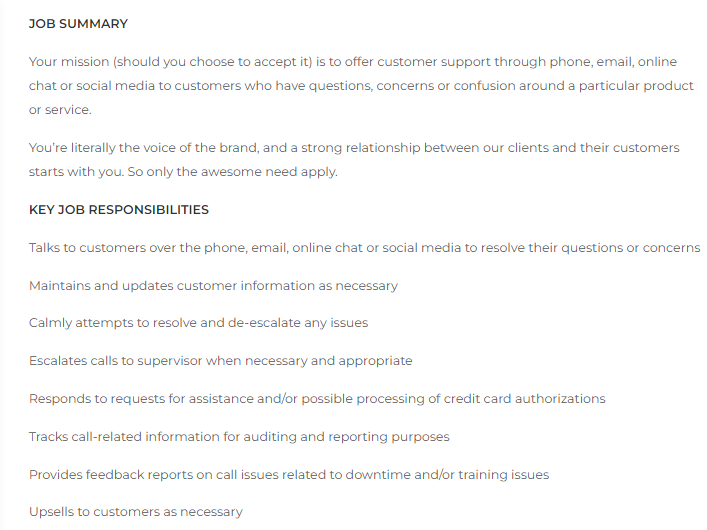 What should you do after discovering the skill requirements? Find out multiple job openings following the way above and take notes of some of the most sought skills in the career path you're passionate about.
Then, Judge yourself, do you have those skills? If yes, Will you be able to use those skills of yours fully? If not, Take time to hone your skills. Along with that, prepare yourself so that you can master newer skill sets at any time during your career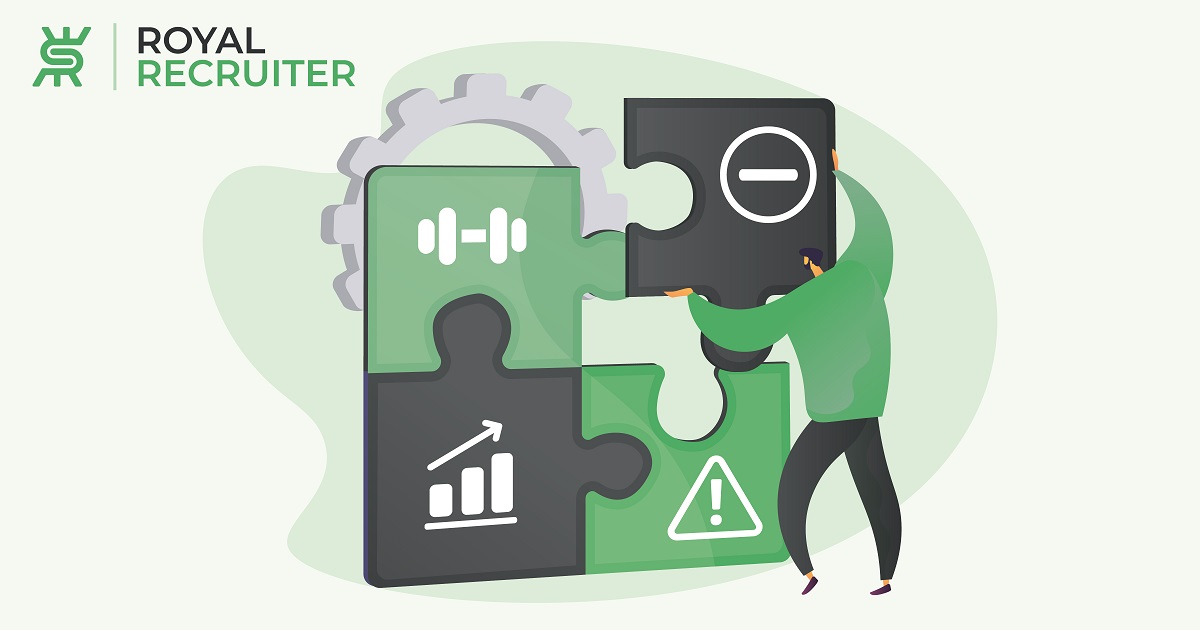 Strength And weakness
In your job search, strengths and weaknesses will help you in several ways. For instance, If you're a person who is detail-oriented yet unorganized. Here you have both strengths and weaknesses on your side, but the strength you have is completely ineffective.
You should make every effort to minimize your weaknesses since it is likely that your company may not want to hire you if you have a weakness that they don't like.
What can you do to lessen your weakness(es)?
List your weaknesses and strengths in order

Search for improvements options within those weaknesses

Don't try to expunge your weakness in a day or week; Set goals, as It's not something that can be solved overnight.

Consult with friends or family members to know if they have had the same weaknesses and overcame them.
Education And Training
There was a time when Employers used to recruit people with less education, or perhaps no education at all. Unfortunately, these practices are long gone. Today, employers prefer workers with well-education and certifications due to the availability and affordable education system and literacy rate. 
Further, educated individuals are more likely to have a mentality that allows them to learn and adjust to any workplace setting. 
How much education and what certifications do you need to get a job?
Education
High school diploma or Equal
Nowadays, almost every industry seeks candidates with a minimal high school diploma or equivalent education. According to BLS data, more than 7 million job openings will be created between the year 2016 to 2026 only for workers with a high school diploma or equivalent.
Bachelor Degree
White-collar and engineering jobs usually demand bachelor's or associate degrees. And sometimes, in order to get promoted to higher positions, a Bachelor's degree is a must. 
Masters degree
Finance, statistics, and business development professionals with master's degrees are in great demand in the current marketplace. However, you'll find only a few career options that necessitate master's degrees.   
Training:
Everyone wants their workers to have some skill, even if they're freshers or applying for entry-level positions, and to address this issue, government and private institutions have come up with the TRADE SCHOOL and various WORKSHOP PROGRAMMES, where you can gain real job experience and certificate upon completing them.
In which career training has a good role? Following are some:
Welding

Machine operator

Truck Driving 

Mechanic 

Electrician
Create a resume and cover letter
Before you get to speak directly with your Employer (s) or interviewee, you have to make your RESUME and COVER LETTER talk with them, as these two will convince them whether to move further with you or not!  
And this is where every applicant makes serious mistakes. And sometimes, candidates create resumes in such a way that it seems as if they were negligent while creating their resumes.
A few common blunders are:
Poor resume formatting and outline

Badly Presented Career objectives

Lots of typos 

Grammar errors. 

Missing out key points, i.e., skill and achievements. 

Irrelevant information

Stuffing everything in one page
Your application may get rejected even if you're a good fit for the position because of these mistakes. So, make sure that your resume is concise and precisely illustrates yourself, and there should be no argle-bargle on it.
What is the best way to create a quality resume? try to include the following components on your Resume:
Select a clean and clear Resume format

Try to highlight yourself by providing information briefly.

Double-check the Resume for mistakes before submitting 

If needed, take help from a Resume expert or career coach.

Mention extracurricular activities
After making a good-looking and well-structured RESUME, now write a COVER LETTER to accompany it. In the cover letter, mention prior achievements and explain how you will create objectives and put them into action for the Employer's organization, also, why you are a good match for the job in that company.
How important a cover letter's role is to the Employer? Let's assume that the resume is the vehicle, and the cover letter is the steering wheel! That's the role a cover letter plays. 
Follow these tips to write a cover letter that will wow the hiring manager:
Start by introducing yourself and why you're interested in the position.

What makes you an excellent candidate for the post.

How your skills will help you to contribute the best to the company.

Be humble and formal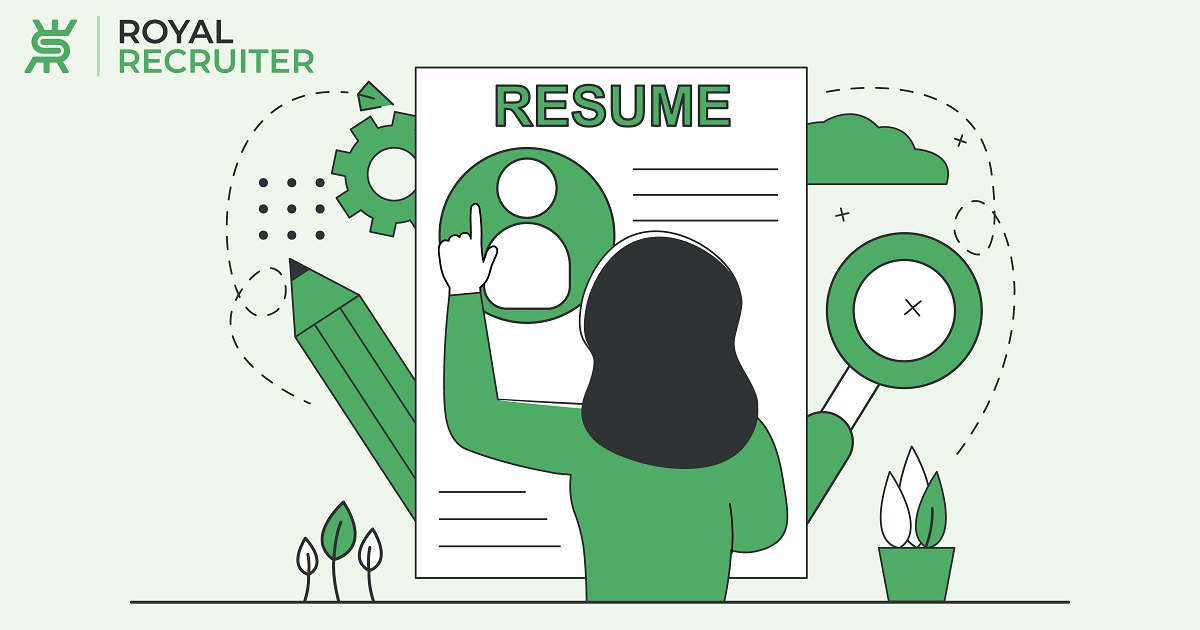 Job search guide for a beginner
A familiar scene in the industry is that new employees become a little flustered when they start their job search, but we'll help you by giving tips for the job search, so you don't have to be one of them!
Search for entry-level/ part-time/paid training jobs:
Refrain from looking for positions other than entry-level/part-time/paid training positions when searching for jobs. Because these jobs are beginners-friendly and can be opt-in easily. 
These positions will let you learn from day one of your professional career. Moreover, you will obtain real-world job experience from the pros, which will help you learn quickly.
Fewer Requirements
It's always a good bet for beginners to look for opportunities that want a limited number of requirements, as the majority of novice job seekers will be unable to meet a large number of prerequisites.
Research about the minimum hourly wage:
During your job search, gather enough data regarding the least salary of the career path you're trying to hop into because minimum wage for every job varies from state to state and company to company.
Salary negotiation:
We won't recommend joining the company straightly when facing the interview panel as they offer you a position. Try to persuade them to pay the highest possible minimum wage as a beginner.  
Nonetheless, remember not to ask for something unrealistic that they cannot accept.
Job clubs
On a job searching trek, it's frustrating to be alone since you can't exchange your experiences with anyone else. And in this case, job clubs or job search clubs can help you meet tons of other job seekers with whom you can exchange your knowledge and learn new tips and techniques.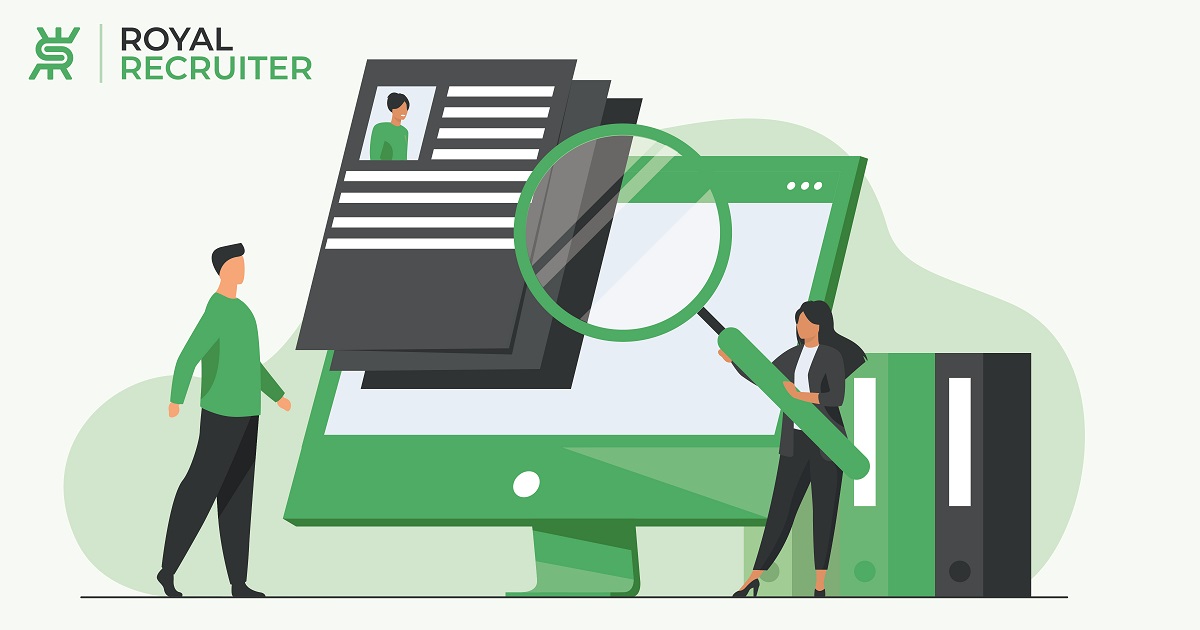 Job search guide for Experienced
Beginners have a lot of options when they search for jobs, as entry-level positions are always widely available in any firm or organization, no matter how large or little. On the other hand, the situation is entirely different for skilled and experienced people.
Because positions, such as Manager, chief executive officer (CEO), supervisor, and director, are high-profile and challenging to find. And despite being an experienced worker, dropping or sending resumes isn't the only way to have a seat in these positions.
So, what should you follow to secure a job as an experienced employee? Try these: 
Expand your Connection with professionals:
Throughout your work life, you will have the chance to meet and greet hundreds of individuals on a daily basis. Try to keep in touch with them all the time, even by sending a "Hi" text. Trust me; it's going to help you. 
Became a member of professional associations or organizations 
There are now numerous reputed associations and organizations available for professionals all across the country. And these associations are also well-known for their help towards the people who are interested in pursuing a career in the related field or want to learn about job openings in corporations or industries where the association members work. 
How does it work? For example, if you're an Electrical engineer, you can join IEEE as it is one of the largest and most famed Electrical and Electronics Engineers associations.
Networking events
These events aren't like a typical job fair. In networking events, you'll get to meet with the CEOs, Directors, and popular business professionals, and they will share ideas, thoughts, and experiences with you that took them years to learn. 
And guess what? You'll also have the opportunity to talk to them directly! 
Get Help from A Recruiter
Experienced job seekers have to shed sweat when searching for jobs. As finding the best position which matches their profile is scarce. Also, it eats up hundreds of hours and costs too much hassle.
However, if you want someone else to deal with all the hassles, consider contacting a recruiter, such as Royal Recruiter. So, what will a recruiter do for you? They'll sort out suitable jobs from thousands of job openings. And forward the resume to those employers after discussing a few factors like benefits, working hours, and location with you. 
Planning to switch your career track?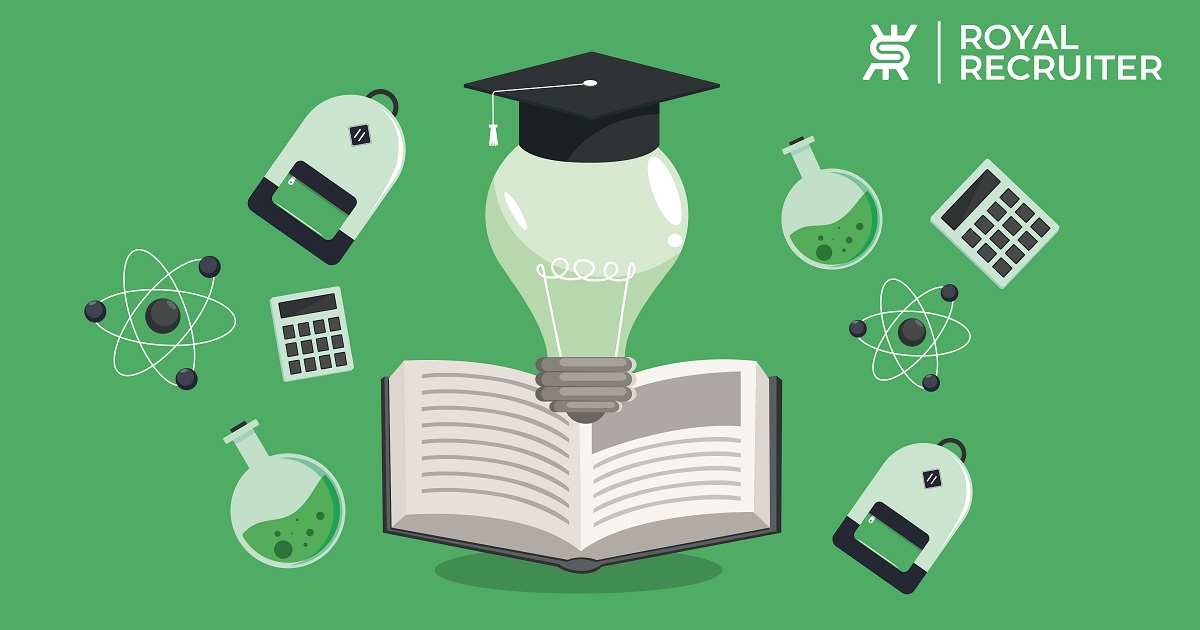 When someone decides to change their professional path and enter a whole new industry, it usually indicates that they are dissatisfied with their present job or interested in doing something completely new and different from what they are currently doing.
Are you one of them? Don't worry; we'll provide you with information on how to begin a job search for a new career path in no time.
Study about your new career path
Are you aware of the industry's potential growth into which you're hoping to jump into? Because you've chosen to go on an entirely new road, it's essential that you thoroughly research the job possibilities and other opportunities available.
If you don't, you may look back and regret your decision after changing your job path. 
Convince your Employer
While searching for jobs in a new career path, one question you'll have to hear the most is, "Why have you decided to change your career path?" Be frank and clarify why you felt it necessary to do so.
Learn from previous mistakes
Our professional life is packed with experience. At some point in our career, every one of us has been through some harrowing moments due to our own actions. Try to transform your mistakes into assets and avoid repeating them in your new profession.
Get ready for the worst
When it comes to transitioning from one career path to another, it's proven that one had to go through innumerable hurdles. And precisely for this particular reason, you've to be well prepared to face anything that can emerge in the new career path with prowess.
Otherwise, you'll end up losing the elation to work and may become frustrated about your career or go back to the previous boring one!
Research About Your Employer
Researching employers' organizations is another critical factor that most job candidates and workers overlook. But, this one should be given the highest priority for a number of reasons. The first is that it lets you learn about their relationship with the employees, company growth, and employee satisfaction. 
And in this era, because of technology, things got even easier! Now, you don't have to spend hours on the street for someone or go somewhere else to know if the company is legit. All you have to do is search for that company on the internet!
What should you know and how to find out more about an employer? The method is as follows: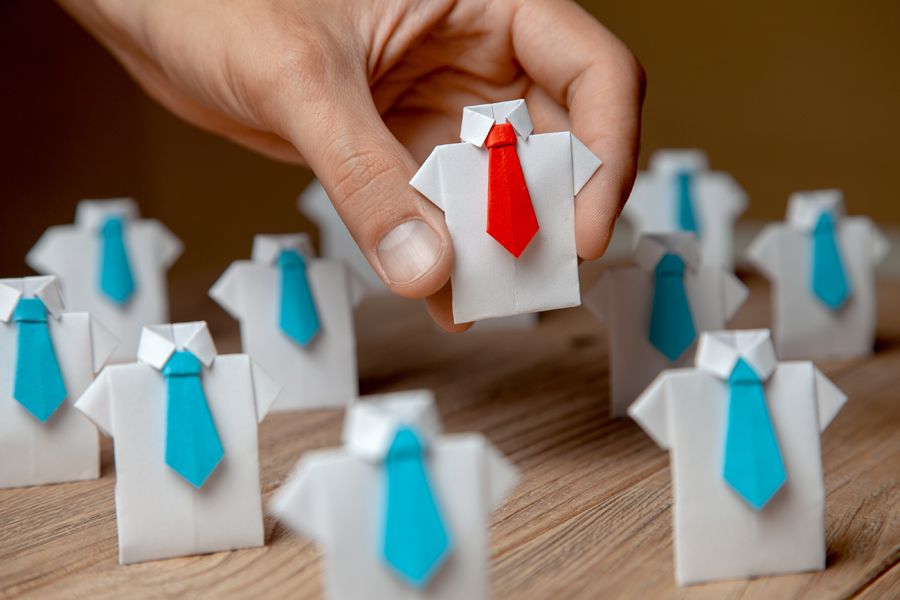 Employees' testimonials 
It doesn't matter how many good reviews or adverts you see for a firm; speaking with former workers is the most effective and genuine approach to learn about it.
So, how can you find one among the crowd? Use websites like LinkedIn or any job forum to find and connect with current or former employees. And let them know that you're keen to work in that company. Try to learn the pros and cons of them. 
How They Treat Employees
If an employer neglects to give their employees rights like equal opportunity, privacy, and a safe work environment. In that case, it is best to avoid them because there won't be any job satisfaction if these rights are ignored.
Prospects of Career Advancement
Some companies prefer to promote their existing employees to higher positions instead of hiring new employees. For this reason, they offer development programs and additional training to the employees.
Therefore, while searching for a job, keep an eye out to see if the Employer provides or have such opportunities
Is the Organization/Company or Industry Of The Employer Growing?
A company's growth is linked to lots of things, especially employees' futures. Only a rapidly growing company can assure job security and encourage its employees for the best.
If the company you're trying to get into isn't developing, it could be because of poor management, and joining such a company may bring you more stress.
Look out for benefits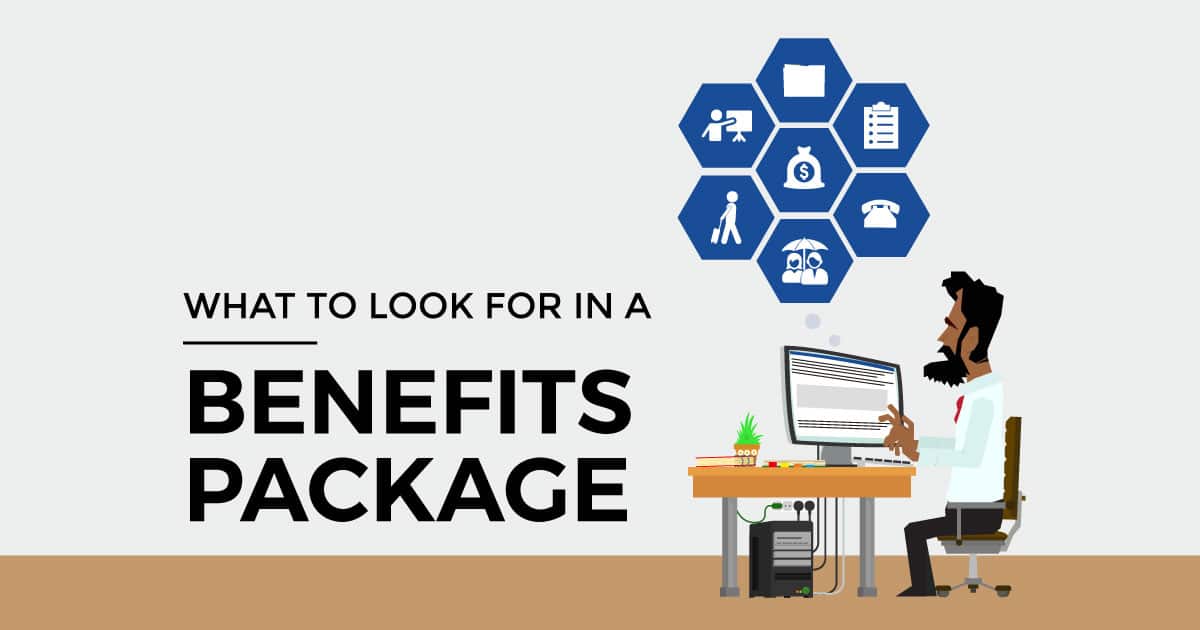 Companies now offer several benefits to lure more and more employees, and receiving benefits while working is enticing. The benefits vary from company to company; for example, Amazon warehouse may provide its employees with family health insurance perks, whereas Levi Strauss and Co warehouse may not!
And in job search, benefits are an important element to check out for. So, what benefits to expect and how to request them?
First, it's better to know the advantages that the Employer is already providing. Because the Employer will not provide you with more or additional benefits unless you are exceptional or valuable to them.
Some benefits you are likely to receive are:
Health and Life insurance

Paid sick leave

Retirement plans

Disability benefits

Employee investment plan. And many more. 
What should you do if the company you like or are planning on joining does not provide the benefit you need the most, such as tuition reimbursement?
Courteously approach your hiring managers and explain to them how granting the perk would benefit the company or why you need this. And depending on your negotiations, the Employer may agree to give you so.
Accepting Appointment letter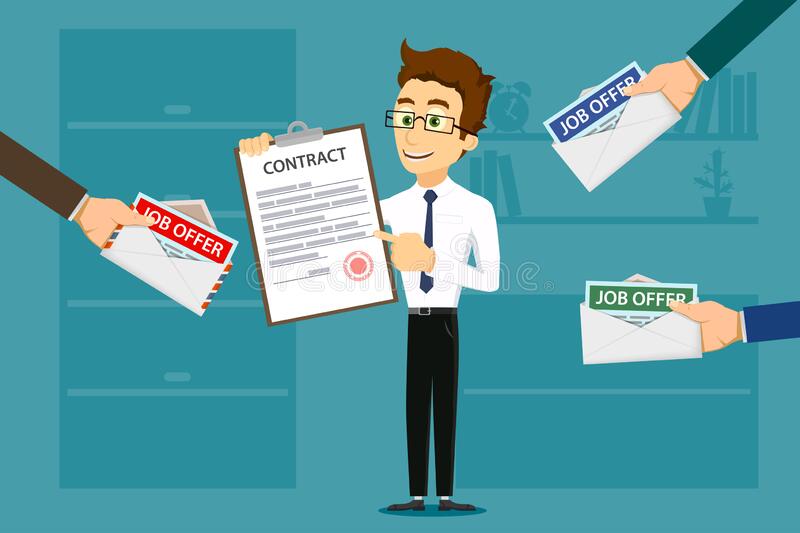 There's nothing more exciting than receiving an appointment letter, and this excitement leads to some grave mistakes. That's why you should give it the utmost primacy because once you accept it, you cannot revoke or alter it.
So what to do after getting the appointment letter?
Read the appointment letter in detail from top to bottom.

Make sure every agreement between you and the Employer is mentioned.

What are the benefits they'll provide

Ensure your roles and responsibilities match the job description.\

Fill out any form (if given) carefully by providing your name, address, and other information.

Send a letter of acceptance to your Manager or reply to the email from which you received the appointment letter.

Contact your hiring manager immediately if you spot any missing or incorrect agreements.
Prepare for the interview
The last stage of the job search is the interview, even though you may nab the job or you may not. But you can't deny that attending an interview is nerve-wracking, and you must be ready to face any question as every interview is unique, and every interview panel is a learning hub.
Which is the best way to prepare for any interviews?
Make a list of the most common interview questionnaires
There are some questions in the interview board; a conversation rarely starts without those, such as Introducing yourself, Why you're interested in working for the company, your weakness and strength. Try to make a list of these types of common interview questions,
Talk To The Mirror!
Mirroring, or talking to oneself in front of the mirror, is highly recommended, as it effectively boosts confidence. Practice the common questions and try to answer them while maintaining good body language.
Choose the best Attire
When you wear the proper clothing, you will convey a message about your maturity and sincerity to the interviewer. And this is something that shouldn't be taken lightly. 
You don't need to be suited and booted for every interview, but having a formal outfit is the best pick as It fits in almost every environment.
Be on time
As there's a saying that "the first impression is the best impression." don't wait for the final hour to leave your home for job interviews. Try to reach the destination at least 20/30 minutes earlier.
Check Your Belongings
Remember to pack all of your academic, work experience, training, and extracurricular papers with you to the interview because the Employer may want to see them.
Got Rejected?
Though it may sound a bit harsher to you, but one word you've to see and hear lots of time is "REJECT/REJECTION" We know how hard It can be to listen to the word, but if you're determined, you can convert it into a source of strength and transform yourself into a more fitted person for upcoming days.
Try To Reach Out To The Employer
It will be a big plus for you. If you can identify the reason(s) for which the Employer(s) denied your application. Keep in mind that not all employees will respond to your email, but if you're a lucky one, then they'll let you know.
Get to know your lacking
Most of the time, a major reason for getting rejected is because of not having proper the applicant does not meet the necessary demands of the Employer. Assess yourself deeply to identify your shortcomings.
Train yourself to polish up the skills.
Don't let lack of skill cause job rejection every time; once you've got rejected from your desired industry, build up new skills and polish the currently possessed skills. 
Positive Mindset.
Keeping a positive mindset, regardless of whether you are rejected or not; the positive attitude will allow you to handle any undesirable outcome without facing any complexities.
We hope you will find this job search guide journey worthwhile. And by following the tips provided above, you will be able to prepare yourself and get an amazing career for yourself. Finally, we wish you the best of luck in your job search.